As May marks Women's Health Month, Oura recognizes the importance and urgency of working toward health equity for women — a fundamental, and often underserved, human right. 
Reproductive health, and women's health in general, has been a historically underserved field in medicine, science, and tech, among other areas. At Oura, reproductive health is one of the top priorities on our roadmap, as we continue to ensure that our members' data and privacy is secure and protected.* 
"As women, and as caregivers, taking care of ourselves first allows us to better take care of others," says Holly Shelton, Chief Product Officer at Oura. "Oura's role is to give women the permission, knowledge, and tools to take care of their bodies." 
READ MORE: Oura's Commitment to Reproductive Health
The State of Women's Healthcare
Lack of Access
The score of the latest Global Women's Health Index, which looks at general health, preventative care, mental health, safety, and basic needs like food and shelter, was a mere 53 out of 100. The Index report evidenced a significant lack of access, or poor access, to women's healthcare worldwide. More than 1.5 billion women around the world lack essential health screenings, with fewer than 60 percent of women reporting that they had seen a doctor, nurse, midwife, or other health provider in the last year.
Reproductive Health Restrictions 
Amid recent legislative setbacks in the U.S., prioritizing women's health is more important than ever. Since the U.S. Supreme Court overturned Roe v. Wade, some states have signed laws to protect access to reproductive care, while others have banned abortions. There's now an ensuing battle over the legality of the abortion pill, and states are divided on contraceptive access.
Racial Disparities 
Importantly, there are racial disparities in women's health care: The National Academy of Medicine (NAM) reports that "racial and ethnic minorities receive lower-quality health care than white people — even when insurance status, income, age, and severity of conditions are comparable." In 2021, the CDC reported that the US maternal mortality rate for non-Hispanic Black women was 69.9 deaths per 100,000 live births, 2.6 times the rate for non-Hispanic white women.
Lack of Knowledge & Education
Women are not nearly as well-versed in women's health topics as they should be. For instance, research in the UK found that one in four women did not understand their menstrual cycle. Another poll found that one in 10 women incorrectly believed that menopause simply meant a woman had entered her 40s, while 13% thought it was a missed menstrual cycle.  
Exclusion in Research 
Historically, in science and research, women and people with menstrual cycles have typically been excluded from studies, notes Neta Gotlieb, PhD, Product Manager, Reproductive Health at Oura and clinical research scientist. "This has created a significant knowledge gap in this space, which holds alarming implications." 
As Gotlieb notes, a variety of consequences have resulted, including: overprescribing medication (due to a lack of females included in drug dose trials); an underdiagnosis in sleep disordered breathing in women of reproductive age; and a higher misdiagnosis rate of heart attacks in women, among others. 
Medical Gaslighting 
Finally, in many countries around the world, women experience "medical gaslighting," in which they are not heard or listened to at the doctor. And it turns out, it's not just "in their heads:" a review of research found that women are systematically prescribed lower amounts of pain medication compared to men after reporting similar levels of pain.
Research also shows that women are more likely to have symptoms ascribed to mental health issues rather than medical conditions. Other studies show women have higher risks of a heart attack misdiagnosis or being diagnosed late compared to men, and 10% of women who have endometriosis take an average of 10 years to diagnose.
How Oura Is Addressing This — Now & Moving Forward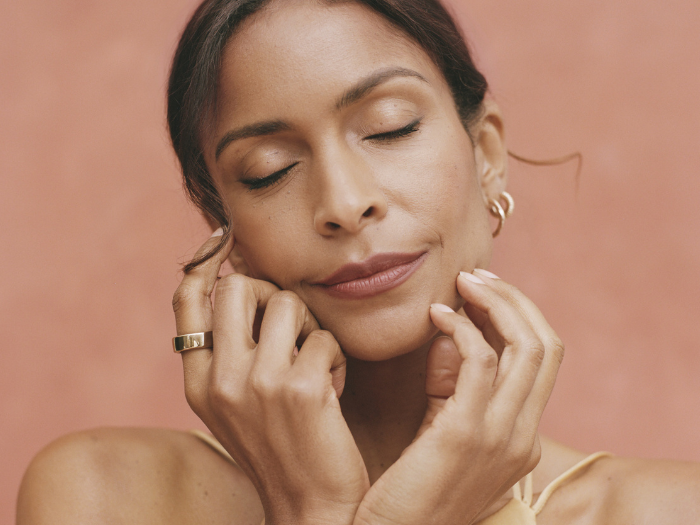 At this critical juncture, Oura continues to focus on and invest in women's health in a serious way.  "We started with our Period Prediction feature, and we are expanding that with overall cycle tracking next," says Shelton, Oura's CPO. "Our goal is to build a product that is aware of women's bodies and women's cycles at every stage of their reproductive journeys." 
In August 2022, Oura launched a first-of-its-kind partnership with Natural Cycles, the first FDA-cleared birth control app, which provides women with the technology to better understand and take control of their fertility without the common side effects experienced on hormonal birth control.
"Our partnership with Natural Cycles helps us continue to educate our members on how to honor your body's rhythms to make choices that are important for your life," says Dorothy Kilroy, Chief Commercial Officer and Head of Partnerships at Oura. "No one should have to wonder when their period is going to start and with this unique partnership, our goal is to democratize the choppy waters of cycle tracking." 
Since the launch of the integration, over 200,000 cycles have been logged and 6 million temperatures have been synced using temperature trend data from the Oura Ring and the Natural Cycles algorithm. In a survey of members using this feature, 98% of respondents reported that they will continue using the integration to track their cycles.
Furthermore, we are continuing to invest in research across the board of the reproductive life stages — from menstrual cycles through pregnancy, postpartum, and menopause, Gotlieb says. "As we grow our knowledge of reproductive physiology and its relation to other systems in our body, we open a window to better understanding our overall health." 
In the past year, our team has prioritized the research and development of tools that enable members to better understand and track their menstrual cycles and, in turn, their health.
Collaborating with the University of California San Diego and University of California, Berkeley in separate studies around women's reproductive health, researchers found the continuous temperature tracking technology in the Oura Ring can help spot hormonal changes in women's bodies that can indicate pregnancy or key events in the menstrual cycle, like ovulation. 
Oura is also investing in new use cases across recovery, activity, and mental health, including depression. 
READ MORE: Researchers Use Oura to Study Changes Driven By the Menstrual Cycle
Women's Health: More Than Fertility 
Importantly, women's health encompasses more than reproductive health and one's decision whether or not to have children. Women's health also includes one's physical, mental, and emotional health. As a holistic health partner, Oura gives women valuable data about their bodies that empowers them to make the best decisions about their overall health.
"Understanding women's health starts by understanding the monthly cycle, which is a vital sign, and is unique to everyone, just like your heart rate or heart rate variability," Shelton notes. "That needs to be taken as a foundational element that layers into our full 360-degree holistic wellness sensing." 
"Oura has a unique opportunity to look at a woman's health holistically," Shelton says. "We see Oura as your health coach that gives you permission to find balance, to rest, to move." 
As Gotlieb adds, "Oura can be a critical partner in body literacy for women as they navigate their own health journey, whatever that may be."  
*A Note on Privacy 
Oura has technical and organizational safeguards to keep your data safe and secure. Where appropriate, these safeguards include measures such as anonymization or pseudonymization of personal data, strict access control, and the use of encryption to protect the data we process. 
As a company based in Finland, Oura is General Data Protection Regulation (GDPR) compliant, meaning that we have technical and organizational safeguards to keep members' data safe and secure. 
We will continue to ensure that our members' privacy is protected and that they have full visibility into how their data is collected and used. You can learn more about how Oura protects your data here, and read more in our privacy policies and terms of use. 
READ MORE: How Oura Data Can Help You Understand Your Menstrual Cycle