Who: Lindsay H., 37, a tech consultant in Chicago, IL, & her mom, Rita H., 60, mother of four and three-time cancer survivor who works in higher education in Chicago
Surprising Oura insight: Through her Oura data, Lindsay was surprised to learn how much mental stress impacted her Sleep Score and Readiness Score. 
While going through cancer treatments, Rita was able to track her progress as she worked up to being more physically active, and Oura cheered her on along the way.
---
How did you become an Oura member?
Lindsay: I have been an Oura member since November 2021. I am a tech enthusiast, and I first heard about Oura from a social media ad. 
Rita: As I was recovering from breast cancer treatments, Lindsey bought me and my husband an Oura Ring.
Lindsay: I bought my parents the rings as a gift, as I found the health insights to be so powerful. As my mom was going through cancer, these data points were especially useful. She especially loved listening to the meditation tracks during treatments. 
Unlike other material gifts, Oura is not only fashionable, but also unlocks valuable health insights. Oura empowers my parents to have access to their heart rate and activity goals, and enables them to be more proactive in their health journeys to live a longer, happier life. My love language is quality time, and this is a tool that helps guide us to more quality time with healthy choices.
"My love language is quality time, and [Oura] is a tool that helps guide us to more quality time with healthy choices." 
RELATED: Try Oura's Guided Meditation Tracks for Deep Sleep
How has Oura supported you both in your own health journeys?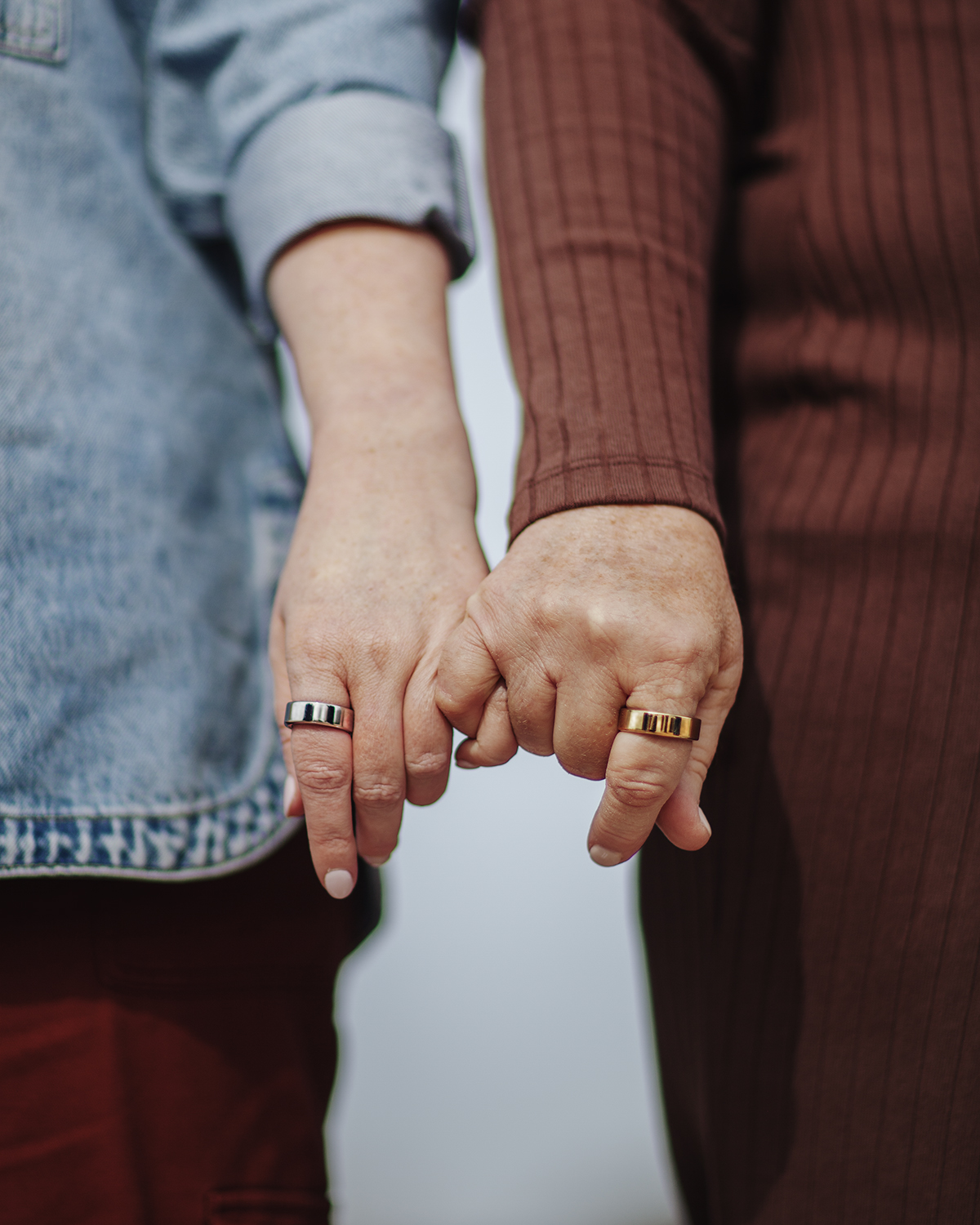 Rita: During my cancer journey, Oura has been eye-opening for me. For instance, I used to think I couldn't make time to nap; but Oura let me know that just taking even 20 minutes is enough. I would put on a meditation from the Explore Tab, like a full-body relaxation, thinking I'm not tired at all. Then the next thing you know, I've drifted off and taken a nap, and afterward, I feel more alert. 
Oura has also helped me embrace having a set schedule, a pattern. It makes the whole day better.
Lindsay: Last year, I was diagnosed with ADHD Inattentive. Because I already had months of Oura data as a baseline, it was very helpful for me to bring insights to my doctor as we found medication options that worked best for me. 
Oura lets me be my own data scientist. Instead of Googling, "Should I take magnesium to sleep? Should I try melatonin? Should I work out in the morning or night time?" Oura provides personalized insights specific to me.  
In January 2023, I did Dry January [meaning I drank no alcohol]. On days I was well rested during my Dry January month, I saw positive data readings supporting healthy habits. My Sleep Scores were better, which gave me great Readiness Scores as well. I'm a believer in the mantra that "data doesn't lie" and found that the data agreed with my January health journey.
Plus, by listening to my prescriptive analytics such as sleep times and exercise intensity, I also saw my cholesterol go down 60 points and went down a few notches in my belt!
On days when Lindsay drank alcohol around the holidays, she could see the impact on her Readiness Score; her scores improved when she gave up drinking for Dry January.   
READ MORE: How Alcohol Impacts Your Sleep
What behaviors or habits have you changed since wearing an Oura Ring?
Lindsay: The Oura App is the first thing I check in the morning. It helps me plan my day accordingly. I love that it prescribes bedtimes to help reach my sleep targets and shows me the importance of a consistent sleep schedule.  
I have made a better effort to keep a consistent sleep schedule and learned that it's not just about getting a certain amount of sleep, but trying to go to bed and wake up as close to the same time as I can (even on weekends)! I learned that eating too close to bedtime impacts my resting heart rate. 
I also learned to listen to my body's cues and that just making small habit changes over time really makes a difference. 
What's the most surprising thing you've learned about your health since using Oura?
Lindsay: I don't think I realized how powerful the mind-body connection truly was. I could have two days, which habit-wise seemed pretty similar — I did the same exercise routine and got about the same amount of sleep. But one of the days, if I'd had a stressful work or personal day, the Oura data still picked up on that and prescribed a lower activity day and/or meditation the next day which I think is so powerful. 
Rita: Before Oura, I never had a set schedule. I only wish I had this so many years ago, because I love having a pattern now. It makes the whole day better. My Oura tells me to start getting ready for bed at about 9:15pm, and I'm usually asleep by 10:30pm.  
"Oura has helped me embrace having a set schedule, a pattern. It makes the whole day better."
READ MORE: How Stress Affects Your Sleep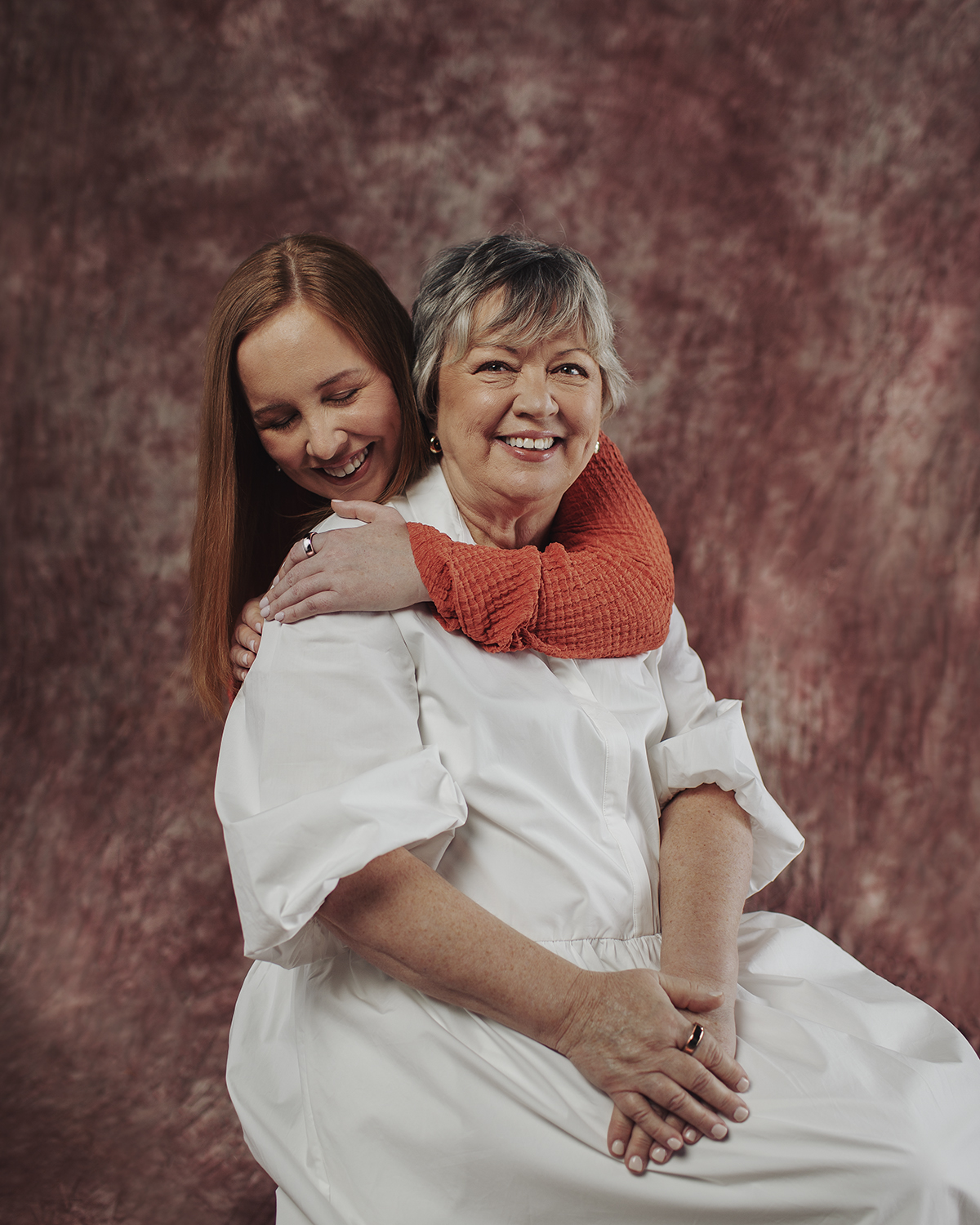 What's your advice for other Oura members on a similar journey?
Lindsay: Small, incremental progress every day leads to truly impactful results down the line! Oura has helped me learn that it's not always all or nothing. I learned that I can embrace just going for more walks too, vs. a 45-minute HIIT workout, and how that helps get me closer and closer to my target numbers.
Rita: Health is not a cookie-cutter journey. One person might think, oh no, I didn't get my 15,000 steps. I used to do three miles a day, at least five days a week. But during my cancer journey, I was doing maybe one mile a day. And Oura was happy when I got, say, 6,000 steps a day, because I used to get 10 or 15 steps a day. And I was happy about that too, because my Oura would congratulate me. I think it knows me. It's kind of your personal trainer in a way. 
RELATED: Oura Data Helps Carolyn D. Visualize Her Recovery from a Major Medical Procedure
---
What's Your Oura Story?
Everyone's story is unique, and we'd love to hear yours. Share your story here.