With the new Oura Ring Generation 3 comes a new app destination — your one-stop shop for health and wellness content. We have heard that you want more tools to help you understand your Oura data, so with that in mind, Oura is investing more in content.
The Explore Tab will integrate today's "Moment" meditation feature and "Sleep Sounds" content, and expand it with new partners, categories, guided audio sessions, educational videos, and more.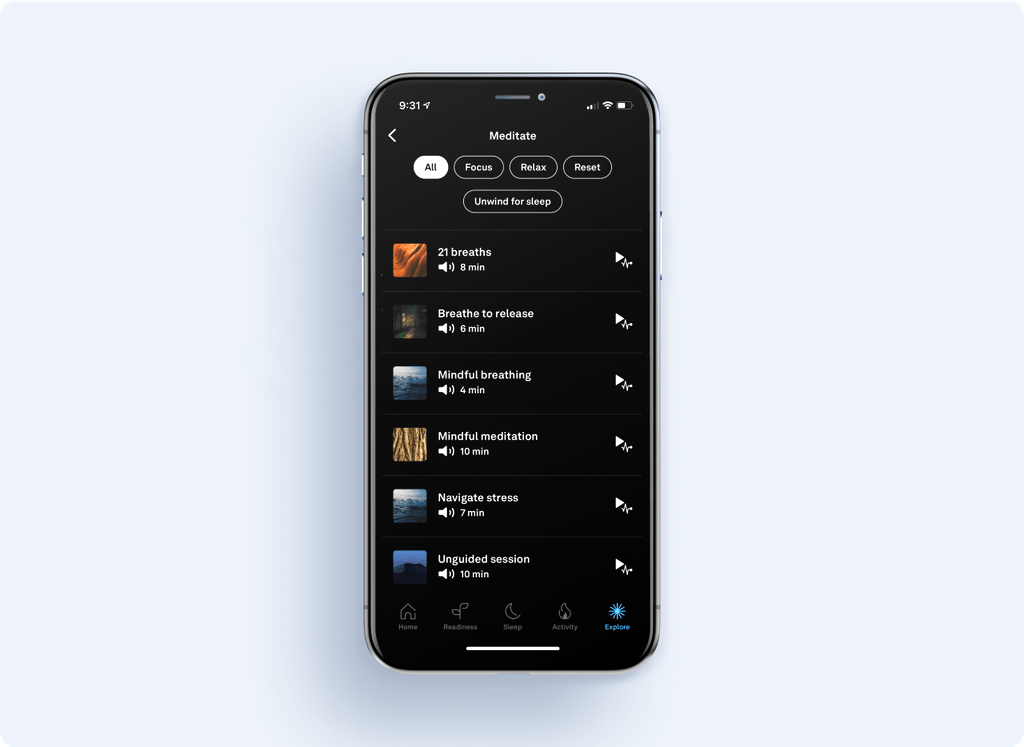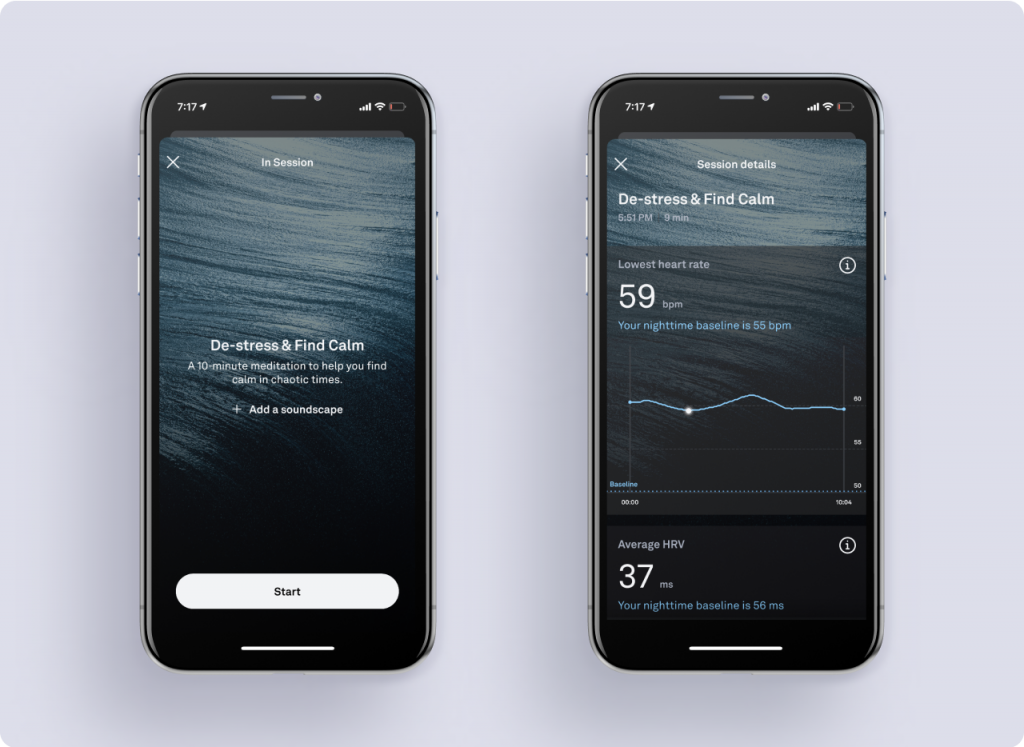 The Explore Tab
With your new Oura Ring Generation 3, you get:
Guided audio sessions.

Discover an ever-growing library of guided audio sessions for meditation, sleep, focus, energy boosts, and more. After your breathwork or meditation session, get detailed feedback about how it impacted your body status. 

Originals and unique partnerships.

Audio from Oura's own world-class instructors, plus a broad range of content from leading providers including Doze, Oak, Aura, Yogaia, and more.

Rooted in science, supported by data. Oura will feature the best audio and educational content for users based on Oura's knowledge of what works best from their wealth of data and deep scientific expertise.
Navigate by benefit.

You will be able to easily match your current needs with the best content in just a few taps.

Education and guidance.

A range of science-backed education and advice to help you understand your data and support your health improvements. How do your morning coffees affect your sleep quality? Find out.

Post-session feedback.

After your guided audio sessions, you will see how your body responds during a guided audio session. This may include Heart Rate, HRV, skin temperature, and sleep latency. If you see that a particular session helps you fall asleep faster, you can add it to your bedtime routine.

Ongoing insights.

You will gain insights into how listening to guided audio sessions impacts your data over time.