Who: Carolyn D., Cleveland, OH 
Surprising insight: As she recovered from a major medical treatment, Carolyn says it was "beyond wonderful" to have Oura track her health — both the decline and the recovery. She also appreciated Oura's inactivity reminders. "When I had a good day, I knew I should get up, walk to the kitchen, take a lap around the first floor of my house, and just move," she says. "It didn't have to be grand; it just had to happen."
---
Carolyn is a communications professional, certified yoga instructor, and disability rights advocate who loves theater, books, and world travel. Ten years ago, Carolyn was diagnosed with multiple sclerosis (MS). 
Last year, she underwent hematopoietic stem cell transplant (HSCT) for multiple sclerosis at Cleveland Clinic. "Common in the cancer world, a bone marrow transplant using one's own stem cells is relatively new in the treatment of MS and other autoimmune diseases," Carolyn says. "The goal is to stop the progression of MS, but not offer a cure or reversal." 
To learn more, visit Carolyn's blog, My Chronic Library, where she shares insights into the HSCT process and her recovery.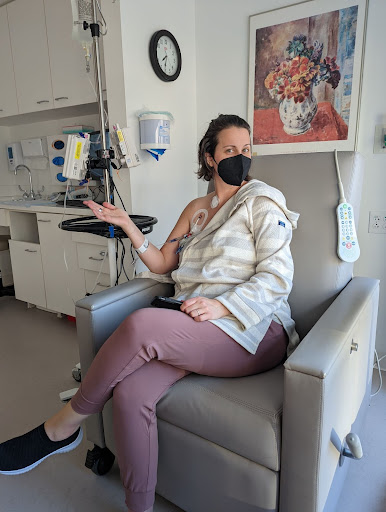 Before and after the transplant, Carolyn turned to her Oura data to reflect on her baseline metrics and her recovery. Carolyn was able to visualize her progress as she recovered (in terms of her HRV, resting heart rate, Readiness Score, and more) in the Oura App Trends view. "It was wonderful to know my body was getting stronger week over week, and month by month," she says. "This helped me mentally on the really bad days."
How did you first discover Oura? 
I learned about the Oura Ring from an advanced yoga teacher training and pursued additional research because I was looking for more than a fitness tracker. The fitness tracker community is still a largely ableist community, focusing on steps with little consideration for those of us trying to stay fit and healthy despite mobility challenges. 
I wanted a tracker that could gauge movement without my wrist/arm swinging, as I now use various mobility aids to get around, and I wanted to glean health insights from my body with a tracker including temperature trends and sleep. I was also intrigued by the heart rate variability metric that the Oura Ring offers.
LEARN MORE: Oura Introduces Personalized Activity Goals
How have you used Oura to support you during the HCST process? 
Having a year of Oura data was beneficial as I pursued HSCT. Wrapping my head around a year-long recovery was difficult prior to treatment and even more challenging in the midst of recovery. Prior to treatment, I wore my Oura Ring religiously to know what my baseline would be for recovery — specifically looking at my quality and duration of sleep, HRV, body temperature trends, and resting heart rate.
Extensive chemotherapy caused immense swelling throughout my body and in my fingers, so I did not wear Oura for several weeks, but once the swelling in my fingers abated, I was able to put Oura Ring back on and see where I was at. To no one's surprise, my numbers were pretty terrible compared to my pre transplant baseline. I expected this.
My transplant/oncology team told me to gauge healing progress week over week, not day by day. Healing is non-linear. This helped me mentally on the really bad days. Because of this, I didn't check my Oura data until three months had passed. 
I was delighted, thrilled even, to see the steady and consistent change month over month. I was admitted to the hospital on June 23, and my transplant was June 31. I was discharged July 12. From July to November (below), my HRV steadily increases and my resting heart rate steadily decreases, both of which helped (among other factors) to boost my Readiness Score.
Chemotherapy is brutal on the body and I received a lethal dose. I knew it would take time for my heart, lungs, and overall body to recover as it worked to rebuild an entirely new immune system. You can't see these things happen like the healing of a cut, but it was wonderful to look at Oura App and know my body was getting stronger week over week, and month by month.
I'm grateful that Oura Ring has been a companion in my HSCT recovery. I have MRIs, seemingly endless blood tests, and other clinical criteria to gauge healing. But I appreciate Oura for real-time feedback in my personal health journey.
READ MORE: Explore Trends
What other surprising health insights have you learned from your Oura data?
It is beyond wonderful to have a step count when your arm isn't swinging. On my hardest recovery days, I was still getting over 1,000 steps. It doesn't seem like much to the average person but is monumental when weeks and days prior I was immobile and confined to a hospital bed. 1,000 steps is progress, and every step counts. 
The other motivating factor for me was the inactive hours. Again, through the lens of chronic illness and what I had medically endured, I saw (and knew) that the number was high. When I had a good day, I knew I should get up, walk to the kitchen, take a lap around the first floor of my house, and just move. It didn't have to be grand; it just had to happen.
Carolyn's advice for other Oura members: 
You are your only competition, not others. Health is relative and specific to the individual. Use the tools to gauge progress for yourself and forget the noise of what health is to someone else.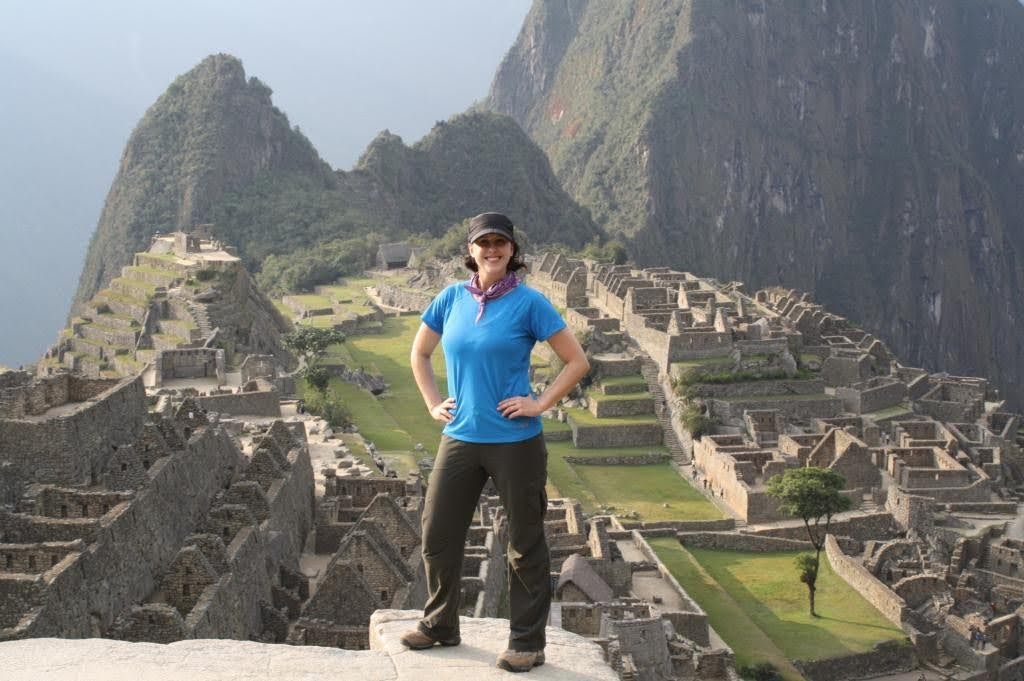 ---
What's Your Oura Story?
Everyone's story is unique, and we'd love to hear yours. Share your story here.