Who: Brian K., 50, marketing agency CEO, Texas
Surprising Oura insight: After improving his sleeping habits, Brian felt positive effects in his work and personal life. He's lost 53 pounds, feels more energized, and has more patience and compassion as a caretaker for his wife.
---
What led you to Oura?
For much of my life, I focused on my work and family. I run a successful marketing agency, which means I've spent a lot of time in my car or on an airplane. Given this schedule and my priorities at that time, my health took a back seat.
I was almost completely sedentary, and my body started showing it. My doctors put me on cholesterol medication, and I had accumulated visceral belly fat, which can be dangerous.
In July 2019, I decided to make a change. I still remember the exact moment. I called a friend who was knowledgeable about nutrition to get advice, and I took the necessary steps to join a gym and eat better. 
Within weeks I was feeling better. I got into the gym, and it became fun for me. This opened up my eyes to other areas of my health that needed improvement – like my sleep! This is why I joined Oura.
Sleep more soundly and feel more refreshed with Oura
Shop Now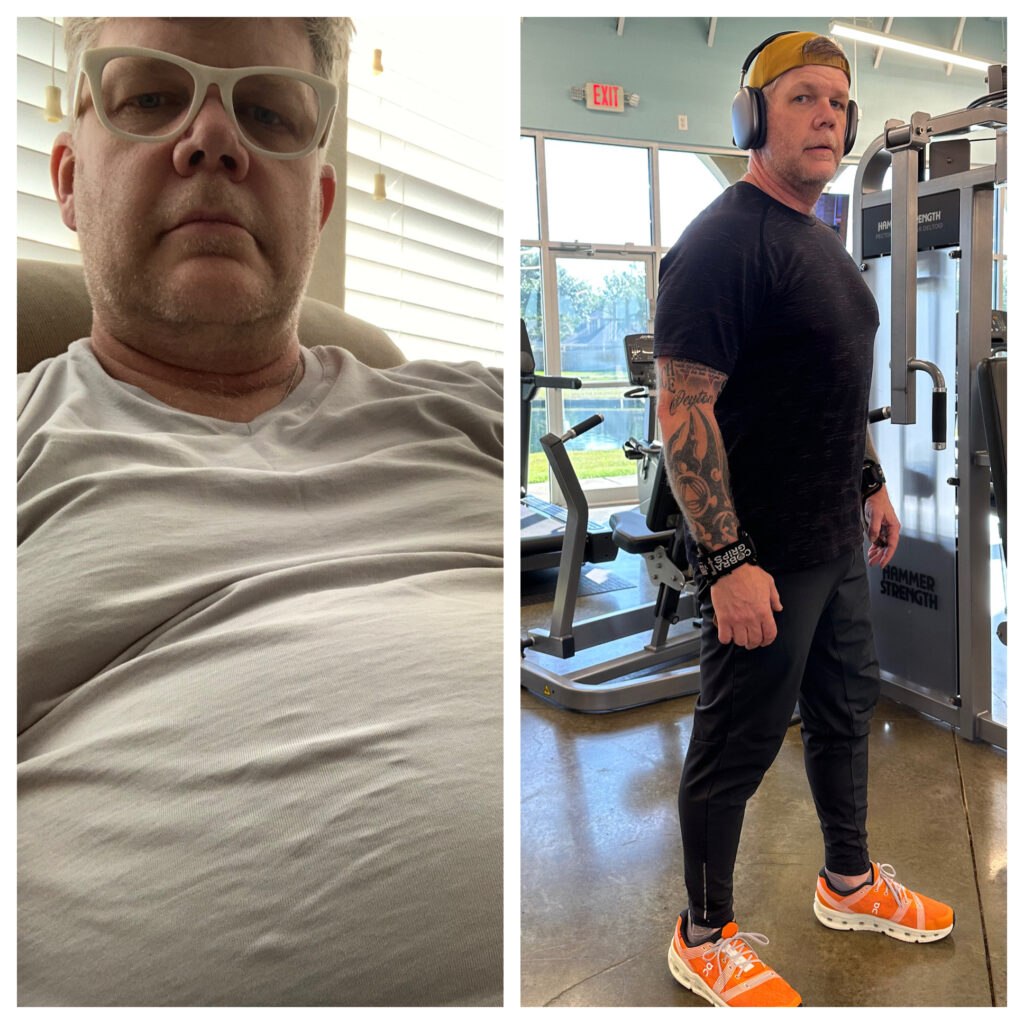 What was your sleep like before Oura?
I had used other wearables in the past, but I couldn't make sense of the random data points. The data provided by Oura was really clear to understand, it allowed me to know exactly what I needed to work on. 
I immediately saw that I wasn't sleeping well. I expected this, because it was common for me to wake up in the morning and feel like I hadn't slept at all. I would often wake up at 3am but then struggle to wake up when my alarm went off in the morning. 
My sleeping habits were making me grouchy, irritable, and miserable. I was always lethargic and unhappy. 
How did you improve your sleep — and how did it improve your life? 
When I started improving my health and practicing better sleep habits, I noticed more Restfulness in my Sleep Score, and I'd wake up in the morning before my alarm, feeling rested. 
A few habits I incorporated that work for me include:
Staying off social media before bed

Turning my phone off

to avoid seeing stressful emails or text messages

Reading for 30 minutes to an hour every night

Using the

Body Clock feature

and sticking to it! I go to bed and wake up in the same window every day
When I started sleeping better and working out regularly, I became a more empathetic leader at work. It also influenced how I show up in my personal life. Last year, my wife had a brain aneurysm, and I became her caretaker. I often reflect on the fact that if I hadn't transformed my health, I wouldn't have had the right mindset to handle this. Patience is not my virtue, but good sleep and exercise have made me a more compassionate person.
READ MORE: Why Sleep Matters
"

I have been sober for 26 years.

I often say that if I'm not sober, nothing else in my life matters – and I've realized it's the same for my health."
What interesting insights have you gained from using Oura during this health journey?
Oura taught me a lot about creating an effective workout routine. After some time doing the same workout every day, my results flatlined. I started noticing on Oura that I wasn't recovering well. So I mixed it up. Now I do a combination of strength training, high-intensity interval training, and running to avoid overworking one particular muscle. I've lost 53 pounds in total and have noticed that I get consistently good Readiness Scores now too.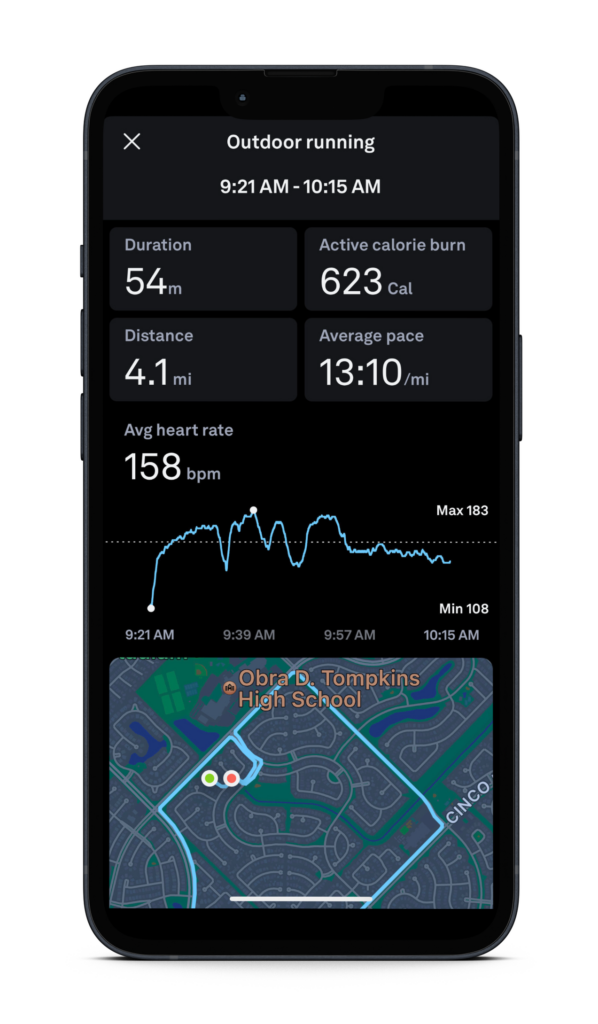 Oura has been an important investment in my health. The more consistent I am with Oura, the more I learn about myself.
LEARN MORE: Defining Low, Medium, and High-Intensity Movement & Using Oura to Track It
What does health mean to you now?
I have been sober for 26 years. I often say that if I'm not sober, nothing else in my life matters – and I've realized it's the same for my health. If I'm not healthy, nothing else matters. Being healthy is the foundation of a good life.
I'm also a father of two girls, and I want to set a good example. And I can see that my healthy lifestyle is rubbing off on them! Over the summer, my youngest daughter joined me in the gym. I've taught her that working out is not about how you look, it's about how you feel. It has helped her sleep better and improved her emotional well-being. 
I want my daughters to see that I'm still able to excel at work while also taking care of myself. Self-care is a real thing, and it's an important lesson to learn.
RELATED: How Meditation & Oura Helped This Entrepreneur Bounce Back from Burnout
---
What's Your Oura Story?
Everyone's story is unique, and we'd love to hear yours. Share your story here.