Who: Bailey C., 27, Oregon
Surprising Oura insight: Prior to Bailey's gastric bypass surgery, her lowest resting heart rate (RHR) averaged around 85 to 90 bpm. Now, it's in the low 60s, which has drastically helped to improve her Sleep Score and overall energy. 
---
How has Oura supported you on your weight-loss journey? 
In January 2022 I had gastric bypass surgery. Prior to my surgery, I weighed 407 pounds and was unhealthy and unmotivated. I ordered my Oura Ring a few months before my surgery to help me gauge how my health was prior to surgery and over the coming months post-surgery.
Oura has helped me stay accountable. It allows me to assess how my body is processing the day, and to pay closer attention to what my body needs. I love waking up and seeing my Sleep Score, to validate why I'm not feeling as rested on some days versus others. 
Now, since the surgery, I have lost 110 pounds. I use Oura's Activity Score to make sure I'm achieving my activity goals every single day. I make it a priority – whether it's walking my dogs, walking on my treadmill, or some other form of exercise. I've learned to have a better relationship with fitness because of Oura.
"This surgery has changed my life and Oura has been there for me each step of the way!"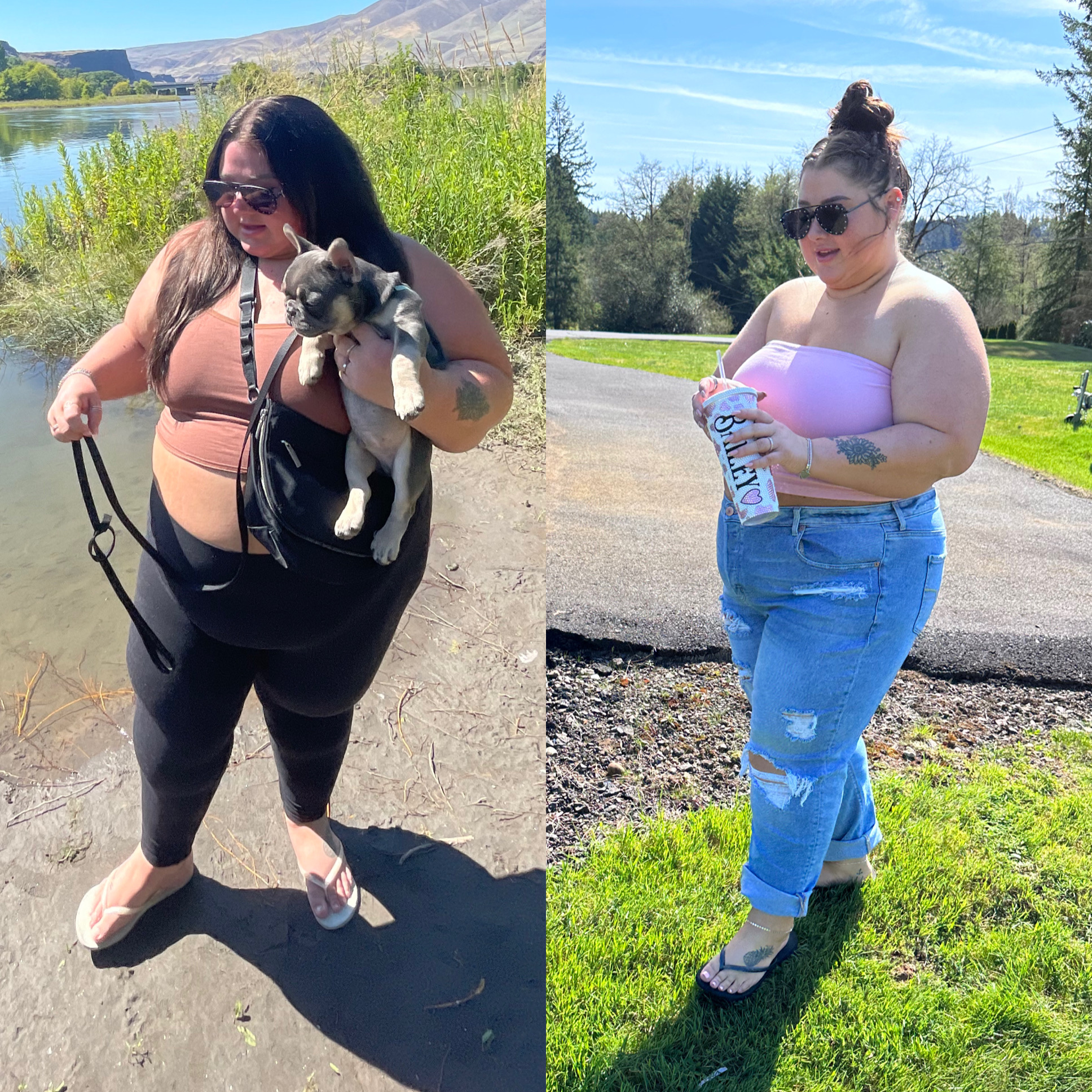 What insights have you learned from your Oura data since surgery? 
In November and December of 2022, a couple of months before I had weight loss surgery, my lowest resting heart rate (RHR) averaged around 85 to 90 bpm. Now, my RHR is in the low 60s. At the time, I had no clue my RHR was so high. So it's amazing to be able to go back and see all of those improvements charted out for me.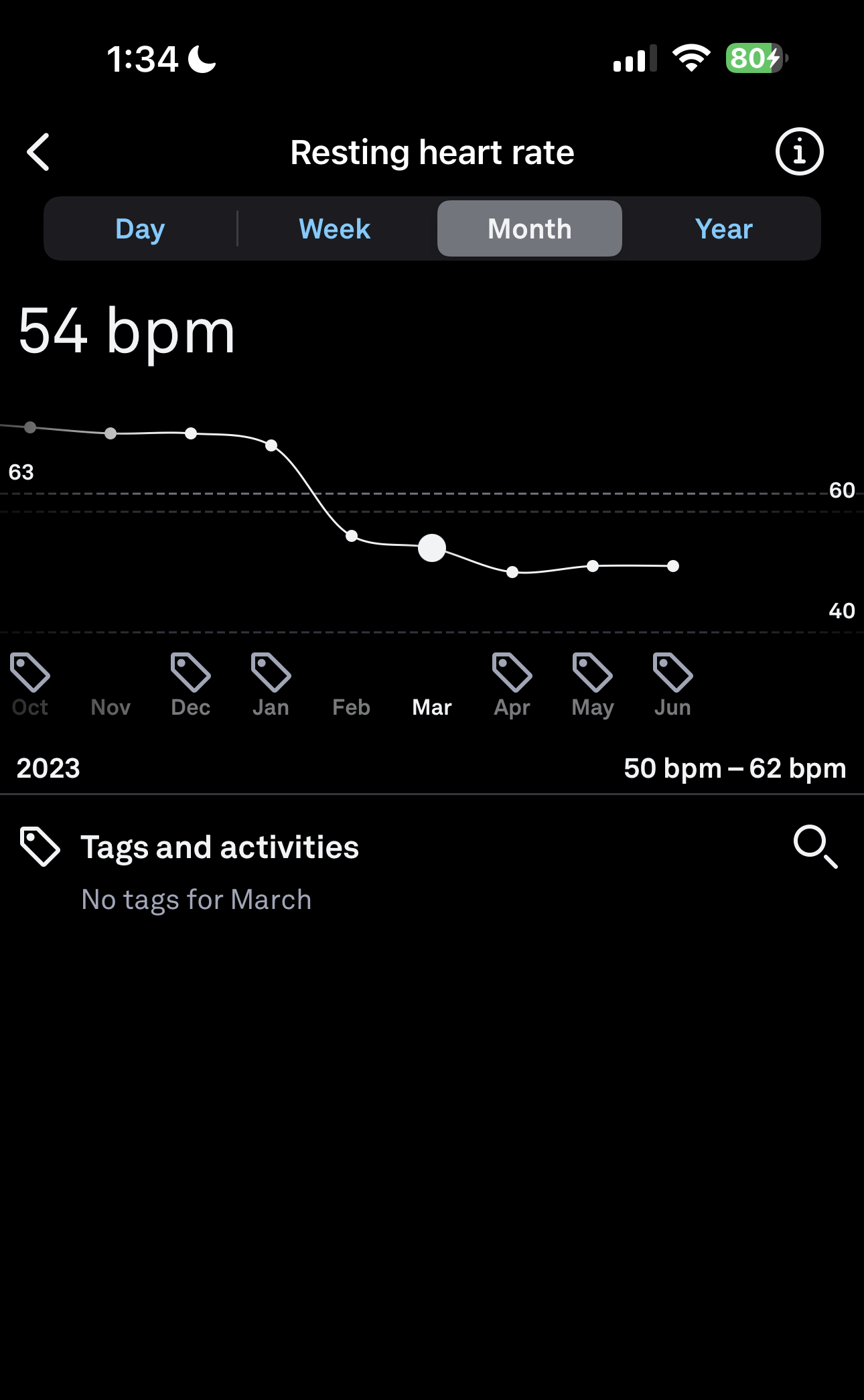 Also, my Sleep Score used to be very low. I would be awake until 3 or 4am every night, unable to fall asleep, and then sleep in until 12 or 1pm to make up for it. Now I'm consistently going to bed at 9 or 10pm and waking up every day between 8 and 9am and I feel so much better. One of my daily goals is to get a good Sleep Score!
Having a better sleep pattern and better habits have helped my mood, productivity, and energy levels overall. Because I have a lot more energy, I'm able to fit more into my day such as laundry, walking my dogs, cleaning the house, going to work – and I'm still left with the energy to do more! I've noticed that being active throughout the day has helped me fall asleep easier.
My diet has changed too. I eat a lot more protein and focus on healthy meals that include proteins and vegetables. I enjoy things like fish and chicken and roasted veggies. I genuinely have lost my taste for fast food and other high-carb, high-fat foods.
READ MORE: How Sleep Helps With Weight Management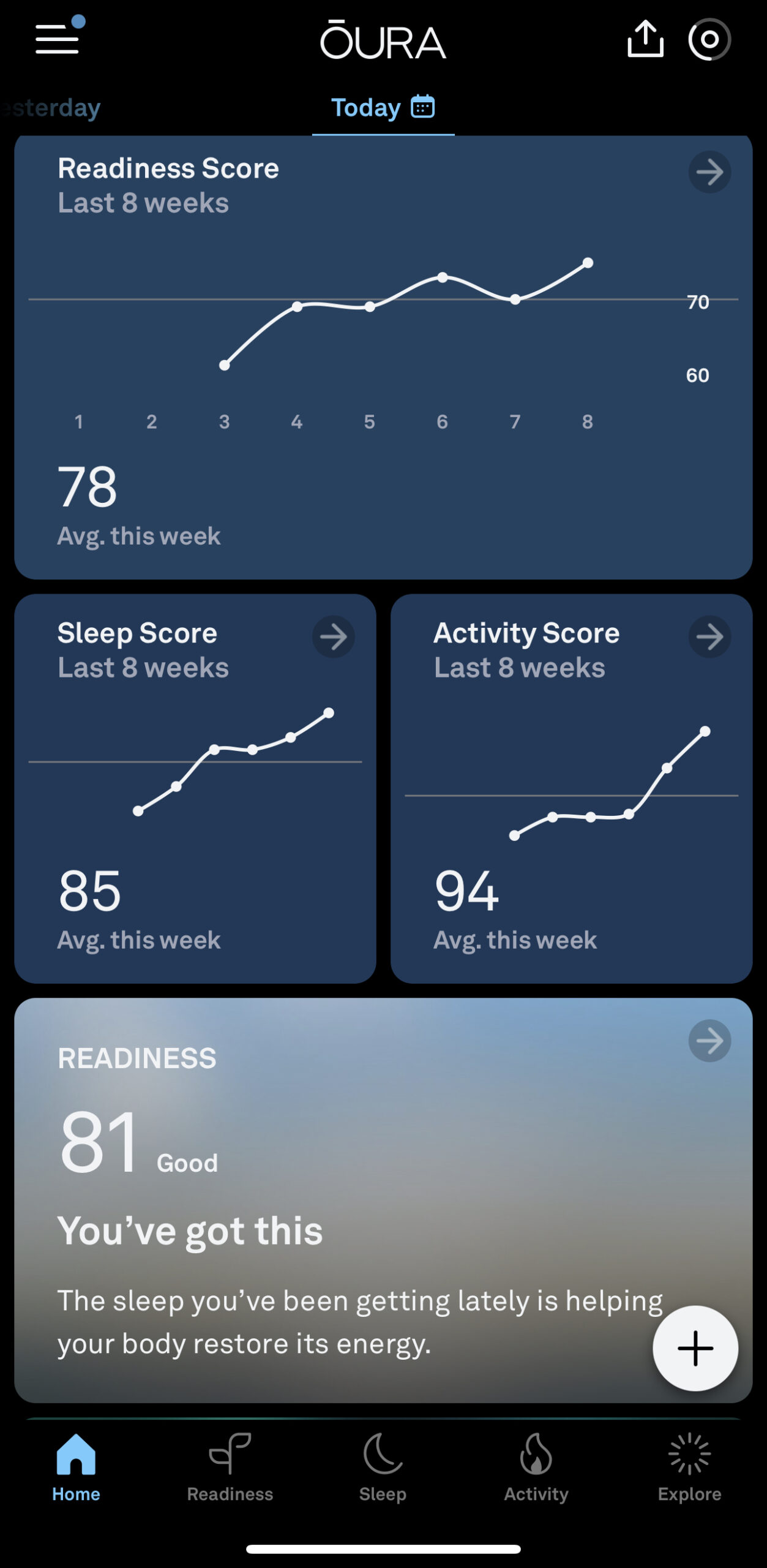 What advice would you give other Oura members on a weight-loss journey? 
On my weight-loss journey, I have struggled with my mental health, specifically my motivation and body image. Oura has helped me with the motivation part — my daily insight messages have helped me take it one day at a time. Every day is a new beginning and another chance to crush your goals. This surgery has changed my life and Oura has been there for me each step of the way! 
RELATED: At 66, This Oura Member Doubled His HRV and Improved His Health — Here's How
---
What's Your Oura Story?
Everyone's story is unique, and we'd love to hear yours. Share your story here.