Has Your Oura Ring Been "Through The Ringer?"
The Oura community is an active one, and members often reach out to our team to share their stories. Some of the best reads over the years have been from users telling remarkable tales of how they lost their rings and found them in the strangest places.
Here are some of the true stories shared by members of the Oura Community. We've omitted their names to respect their privacy.
__
My Oura Ring Was Lost In the Endless Sands Of The Beach
"Often as I can, I like to go to the beach and walk and swim all year round.  The Oura Ring gives me insights that help me create a better quality of life because I can track these activities and how active I am. During a trip in August, I got into the water and took off my Oura Ring and tied it on my phone cord then drop both into my beach bag and go for a swim.  
I came out of the water after my swim thinking, I really want to capture this moment. It is so delightful that public servants are so kind to us beachgoers. I pull my phone out of the beach bag and I take a photograph of the tractor.  Walk up the beach and I take a photograph of the T-shirt nicely folded back up on the beam on the sand dunes. And then I turn around as the tractor goes by raking the sand only to I realized my ring has come off the strap of my phone. Panicking I went around looking everywhere and all I can see are the rake marks from the tractor going up and down the beach. I'm thinking Oh, I'm having a very, very upset moment.  Off I went off and sat down at one of the park benches and journaled my thoughts out.  Lots of thinking, okay, rethinking budgets and how to afford another Oura Ring. I was feeling quite upset."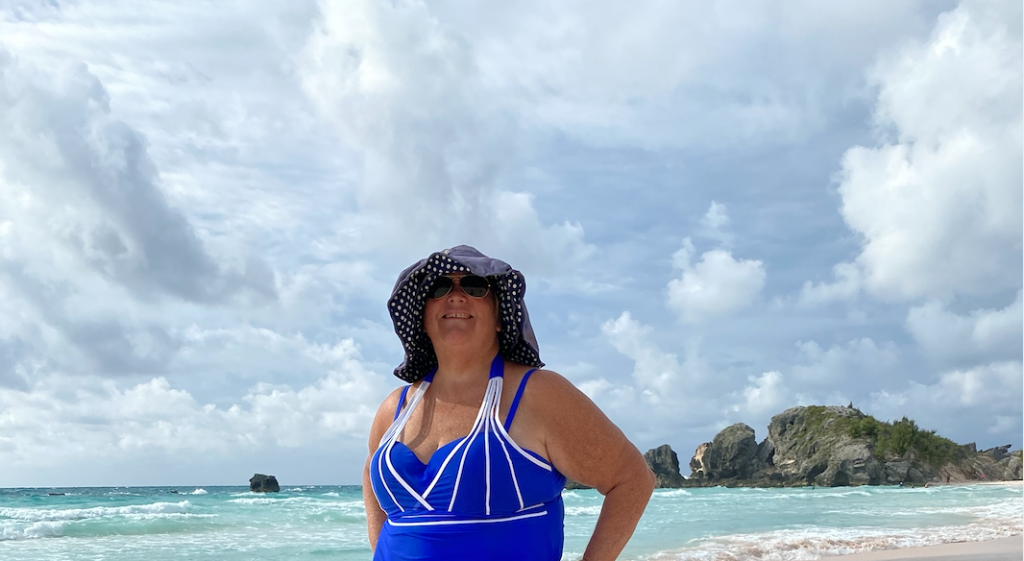 "Lo and behold about maybe two or three weeks later, I get an email from the Oura Support team saying, somebody has found my Oura Ring. And I'm like, seriously.  The vision of the tractor raking is still in my head tormenting me. Anastasia, my new friend, found my ring.  This is what happened in her words: 
'I was at the beach with my husband and my toddler and we were playing with the sun. And suddenly I see something that looked like a ring. It was half-buried under the sand. I went and picked it up. After looking the product up, contacting Oura, and taking 10 pictures trying to capture the code as clearly as possible I sent a good one to them. Oura came back to me and they told me that they have located the owner and that they had shared my info so we could contact each.  I was so happy that I finally found the owner of this special ring.'
We met for coffee. Michelle had her ring returned!'"
My Oura Ring Took A Dive in Lake Geneva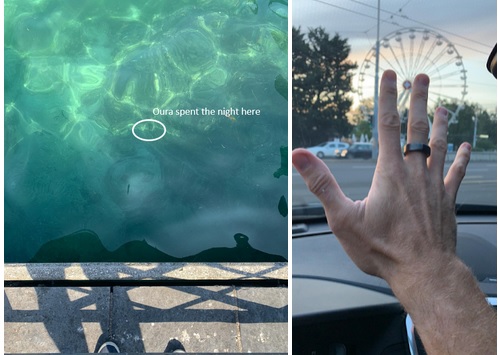 "Yesterday I had a lunch meeting with an important client and decided to take off my black Oura Ring – I pulled too hard and it jumped out of my hands, took a funny bounce on the sidewalk and jumped right into lake Geneva in Switzerland.
I was heartbroken. But I had a plan…
This morning at 5:30am when there were no tourists around I put on my scuba mask, wrapped a flashlight in a ziplock bag, and recovered it from the sandy bottom of the lake. It's now 100% fine and charging away on the dock. THANK YOU for making such an amazing product – one that I have confidence will work even after sitting on a lake bottom all night."
My Oura Ring Withstood My Puppy

"I took my ring off the charger and lost it – I thought my puppy ate it – found it a month later in my backyard and it still works. My dog's picture is included in the email. Still don't know how he grabbed my ring, took it outside and went down a flight of stairs with it in his mouth and decided it wasn't worth eating and left it in the middle of the yard where I could come find it a month later– good thing it was November."
My Oura Ring Was Hiding in My Trash Bin

"Well, good luck for me.  I found my ring in the trash can!  One more day and I would have thrown it away. It was down in the bottom of the garbage bag with all the smelly stuff. I had to dig through the grime to find it. Luckily I used a Bluetooth finder app to identify the approximate location of the ring. Then I was able to deduce that my ring had fallen in the garbage can after spending time in my hands and knees looking under and around all the shelves and hiding places nearby. It was a slimy affair, one easily remedied with hand sanitizer!"
My Oura Ring Went Through The Rinse Cycle
"I just wanted to give a huge kudos to your build quality. My ring accidentally found its way into our washer and still works like a charm"
My Oura Ring Joined Me In My MRI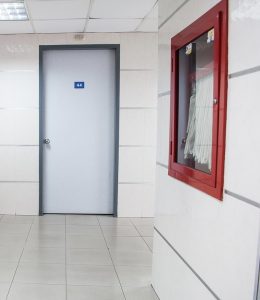 "I accidentally wore my ring during a Lumbar spine MRI on July 6, and the ring made it through with all its faculties intact. It charges fine, it communicates with my phone via Bluetooth, and the data is the same as always. Solid construction!"
My Oura Slipped Right Off My Finger
"Phew…Day 4 of the ring and I took it off to put sun cream on before going on a walk. 20 mins in, realized I forgot to put it back on. After a panicked run back to the car park was delighted to see it hadn't been squished by a car or picked up by a bird…phew indeed!"
---
What's Your Oura Story?
Everyone's story is unique. Share yours with the Oura Community, or just give the Oura Team an update of where you are in your health journey!