Who: Nate S., 17, New York, NY
Key Oura insight: "One of Oura's most impactful insights is its ability to tell me when to recover and when to push myself through my Readiness Score," Nate says. "This feature has benefited me in high-pressure chess tournaments, knowing when to recover and be my most ready self when it comes time to perform."
---
How did you first discover Oura? 
I've been a member for almost three years. I got my Oura Ring in the summer of 2020, soon after the pandemic hit and my family quarantined for months. I discovered the ring from my uncle, who had worn it since 2016 and talked about how beneficial it was for his sleep and health. He was aware of Oura's Covid research and wanted to use the ring as a tool for illness detection.
What was so special was that my family members experienced different benefits from using Oura. My grandparents could use Oura to monitor their health and address potential health scares quickly. My parents could use Oura to help balance their lives between work and looking out for my sister and me.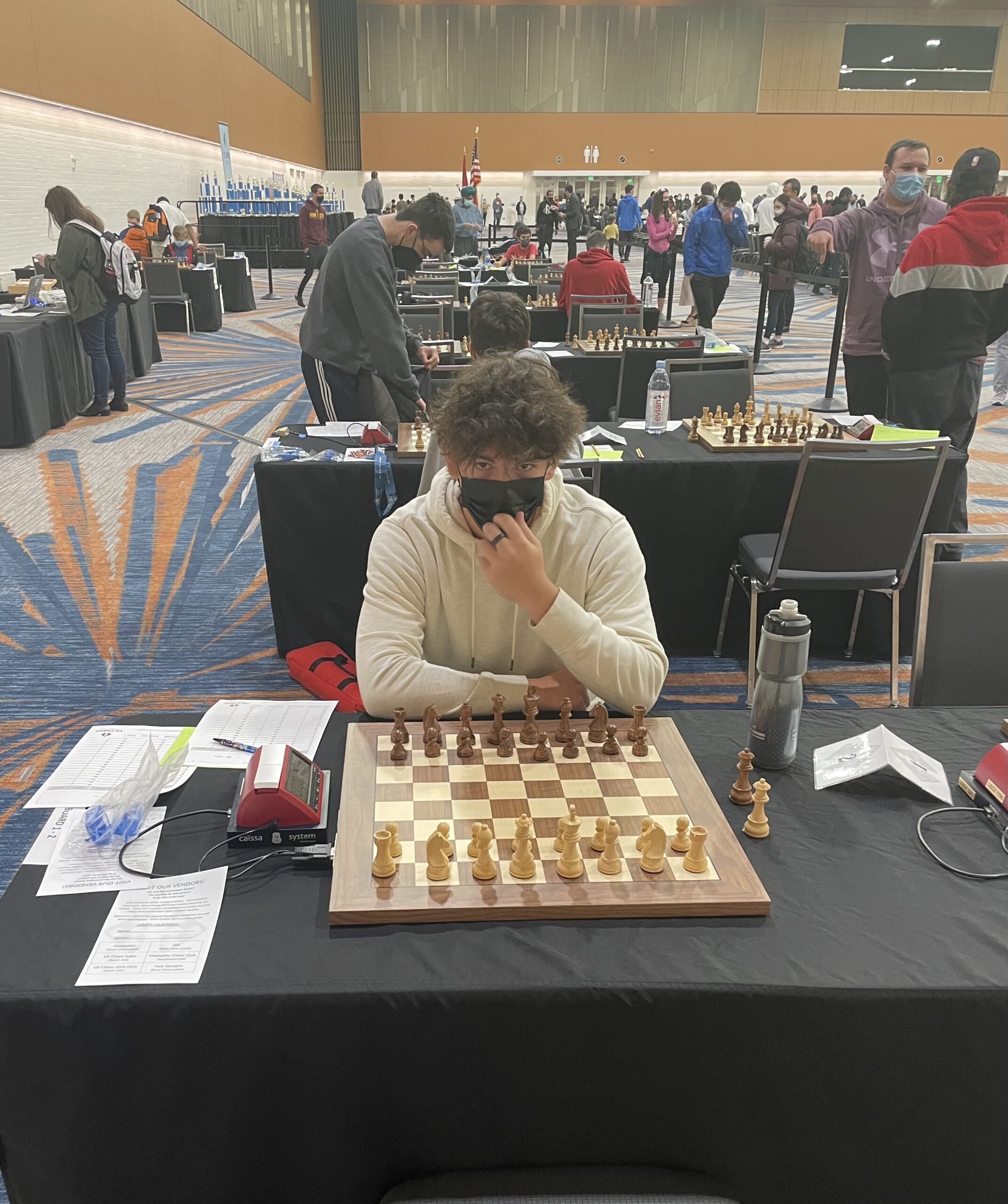 And going into high school, I could use it to balance the stressful life of a teenager between schoolwork and social situations. More importantly, though, I looked forward to using Oura as a tool to help my performance in competitive chess and athletics.
How has Oura supported your experience as a competitive chess player?
As a competitive chess player at the highest national and international levels, every chess game is usually long and draining. Oura has been a rock, giving me insights on when to rest and be active, before and after tournaments. 
Oura has also helped me get full nights of sleep before a big game, since I know my brain performs at its best when rested. I have noticed that I perform poorly when I lack sleep and my readiness is off. Oura has helped me be more mindful of how I treat my mind and body.
RELATED: This Member Ran 2 Sub-3-Hour Marathons in 6 Days: Here's How He Used Oura To Train
What kind of role does mindfulness play in your chess career?
I have done extensive mindfulness work over the past eight years. After realizing how much stress affected my performance, such as when I lost in the last round playing to become the National Champion, I sought the help of a sports psychologist. I met with him every week until he unexpectedly passed away this past fall. We practiced a significant amount of mindfulness and biofeedback work to advance peak performance. Since working with him, I have won 4 Individual National Championships/Co-Championships and 15 Team National Championships.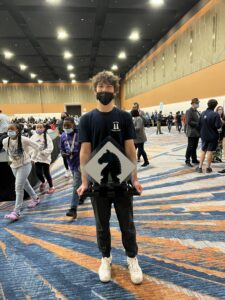 I was already playing at a very high level; however, my work with him gave me a competitive edge – being mentally prepared to perform in any situation – over my competition, to which I attribute much of my success.
Since then, I have created my own performance-based mindfulness program, Mindmates, geared towards other high-performing chess players and athletes. My mindfulness work impacted my life so much that I wanted to share my knowledge with other young players as well. Through Mindmates, I have spent the past year going into prominent chess institutions in NYC and sharing some of my favorite exercises with other competitive chess players. I look forward to branching out and impacting high-performing chess players and athletes nationwide.
In addition to my program, I have loved exploring and using Oura's meditation exercises and guided breathwork in the Explore Tab. Plus, since Oura provides immediate biofeedback after a meditation session, it further validates the meditations' effectiveness — something that other meditation apps generally do not provide.
RELATED: 10 Simple Breathing Exercises for Sleep and Relaxation
What's the most surprising thing you've learned about your health since using Oura?
I've noticed that I have a consistent lack of REM sleep and a surplus of deep sleep. However, just last month, I was at lunch with my grandfather, with whom I have a lot of physical and cognitive similarities, and we realized that he also had a severe lack of REM sleep and a lot of deep sleep. This similarity surprised me, because I now wonder if sleep tendencies, specifically REM sleep, can be genetic.
What's the first Oura Score you look at in the morning?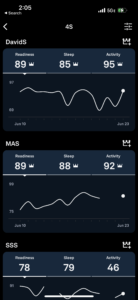 When I wake up, I now go to the new Circles feature to see how my other family members slept. My Circles group has been an excellent way to support and look after each other. I have been able to see how my grandfather sleeps and check in on him on poorer nights.
The day after prom, my uncle called me to check in to see if I was okay, asking if I was sick because my sleep and readiness scores were very low.
Thankfully, it was a result of a fun night; however, it serves as an example of how the Circles feature has used sleep and health to bring loved ones together.
High school students aren't particularly known for their consistent sleep habits — how has Oura impacted your sleep habits?  
I attend a very academically rigorous high school, and the expectations during junior year were immense. It was nearly impossible to get a good night of sleep; however, despite how much studying or work I had, I never went to bed past 1:30 am and typically would be asleep between 11:30 pm-midnight. I made sure to eat early, around 6 pm to 7 pm, when I had the chance to do so, to not go to bed on a full stomach. I have noticed my Sleep and Readiness Scores, as well as my resting heart rate, are affected when I indulge later in the night. Additionally, I try not to drink coffee or caffeinated drinks later than 6 pm, even when I need energy. Instead, I use electrolytes to keep me hydrated and performing at my best. 
However, having a balance is the most important thing. Yes, there are nights when I am out later with my friends and Oura Scores are lower. But, recognizing that, I try my best to get a full night of sleep the night before and after when I can to avoid multiple bad nights in a row.
READ MORE: Why You Shouldn't Stress About Getting the "Perfect" Night of Sleep
What's your advice for other competitive high school students? 
No matter what you are competing in, try to listen to your mind and body and prioritize the mental component of performance just as much as the physical component. There are many tools to guide you, but Oura is at the forefront to help with your recovery journey. So, my advice, if possible, is to try Oura!
---
What's Your Oura Story?
Everyone's story is unique, and we'd love to hear yours. Share your story here.