Who: Kai Lenny, 30, professional surfer in Maui, Hawaii
Surprising Oura insight:  By tracking their own sleeping habits, Kai and his wife are able to indirectly track their twins' nightly patterns as well and experiment with evening routines to optimize sleep for the whole family.
---
Born and raised in Hawaii, Kai Lenny's life has always revolved around water, from the moment he caught his first wave at age 4. Whether it's kiteboarding, windsurfing, stand-up paddleboarding, or big-wave surfing — if it's in the ocean, he's in. 
Over his career, Kai has racked up a number of impressive accolades, including the SUP Racing World Championship, the WSL Big Wave Award for Men's Best Overall Performance in 2019 and 2020, and first place in the Nazaré Tow Surfing Challenge in Portugal in 2020. 
At 30, Kai is a husband and a father of two who's learning how to balance the tides of change at home with the big waves he's still surfing for his career. Through it all is his Oura Ring, which helps him and his wife keep track of their twins' sleeping habits — as well as his own — and balance his training with recovery.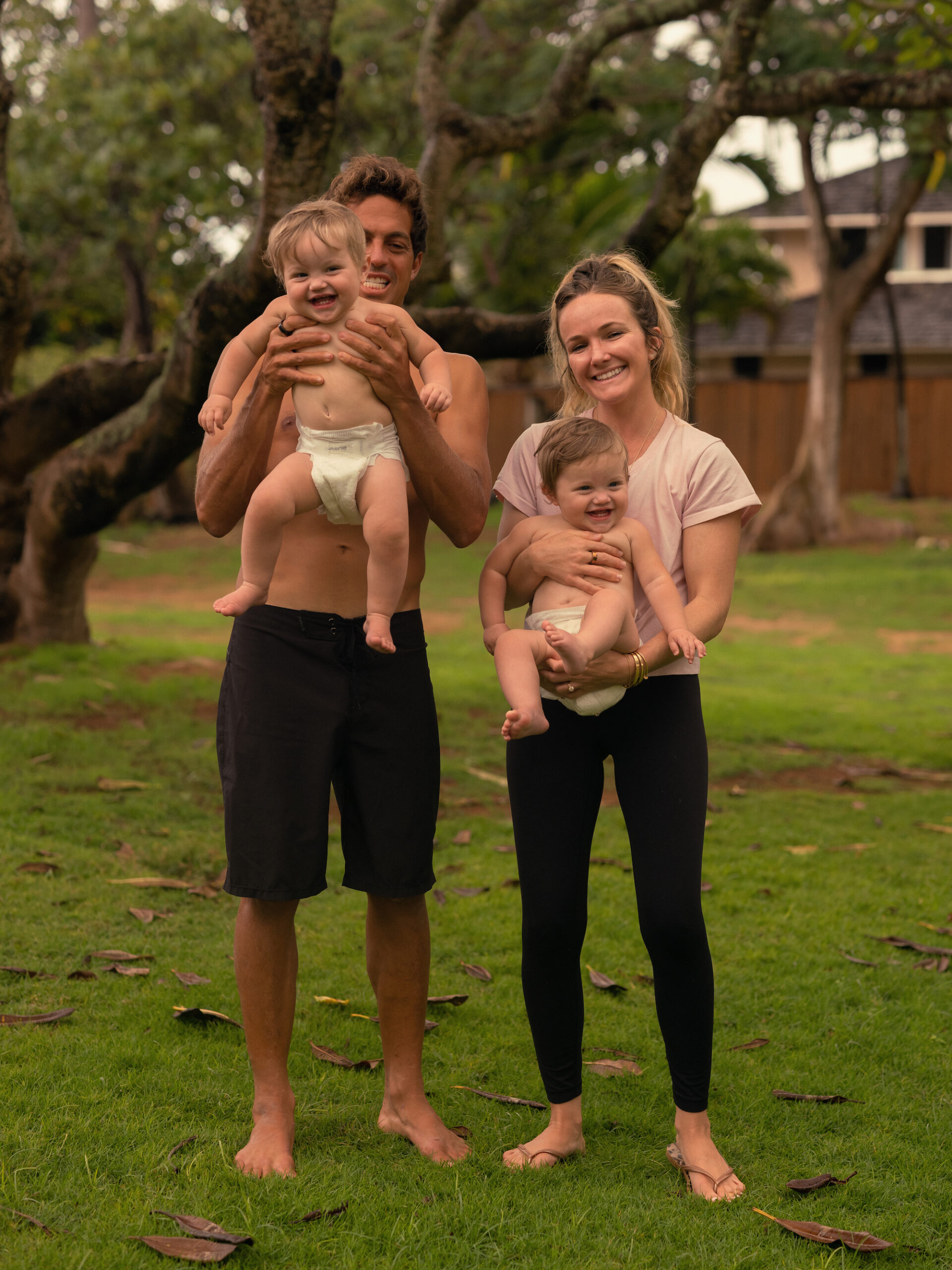 How did you get into big-wave surfing?
Ever since I was 16, I've had this immense passion for riding big waves. My family, my kids are number one — but who I am as a person and how I plan my day, it's always surrounding the water. I just can't imagine a life without riding waves. I'm just very lucky to have been born and raised in a place like Maui that has such great conditions every day so that I can live out my passion.
What's the most surprising realization you've had since having children?
It puts everything in perspective. This unconditional love you feel for these little humans is just so strong. You just can't imagine life without them. It's 24/7 with your kids, but it's also so rewarding. It's like riding a perfect wave — you gotta be focused, and you gotta keep thinking about your next move. 
RELATED: Sleep 101 for New Parents
How do you balance fatherhood with your surfing career?
The only way I can truly balance it all is having the best wife ever. She understands that when the waves are good, I have to work. Luckily, it is my job and it's also what I would want to do anyway. It's always about being there for my wife and my kids, and at the same time still being able to evolve as an athlete.
How has Oura helped you navigate fatherhood?
My wife and I use it to help keep track of when the girls wake up in the middle of the night and when they're asleep, too. Oura has been really a good tool for both of us to see how late the girls were up, what time they fell asleep, and determine what we can do with the bedtime routine a little bit differently.
So we'll experiment. Say they've been waking up at 4am every day, then we'll try putting them to bed at 7pm, instead of 6:30. And then there are other days where friends come over and there's a lot of stimulation or they had a big day out, and we'll know to put them to bed earlier.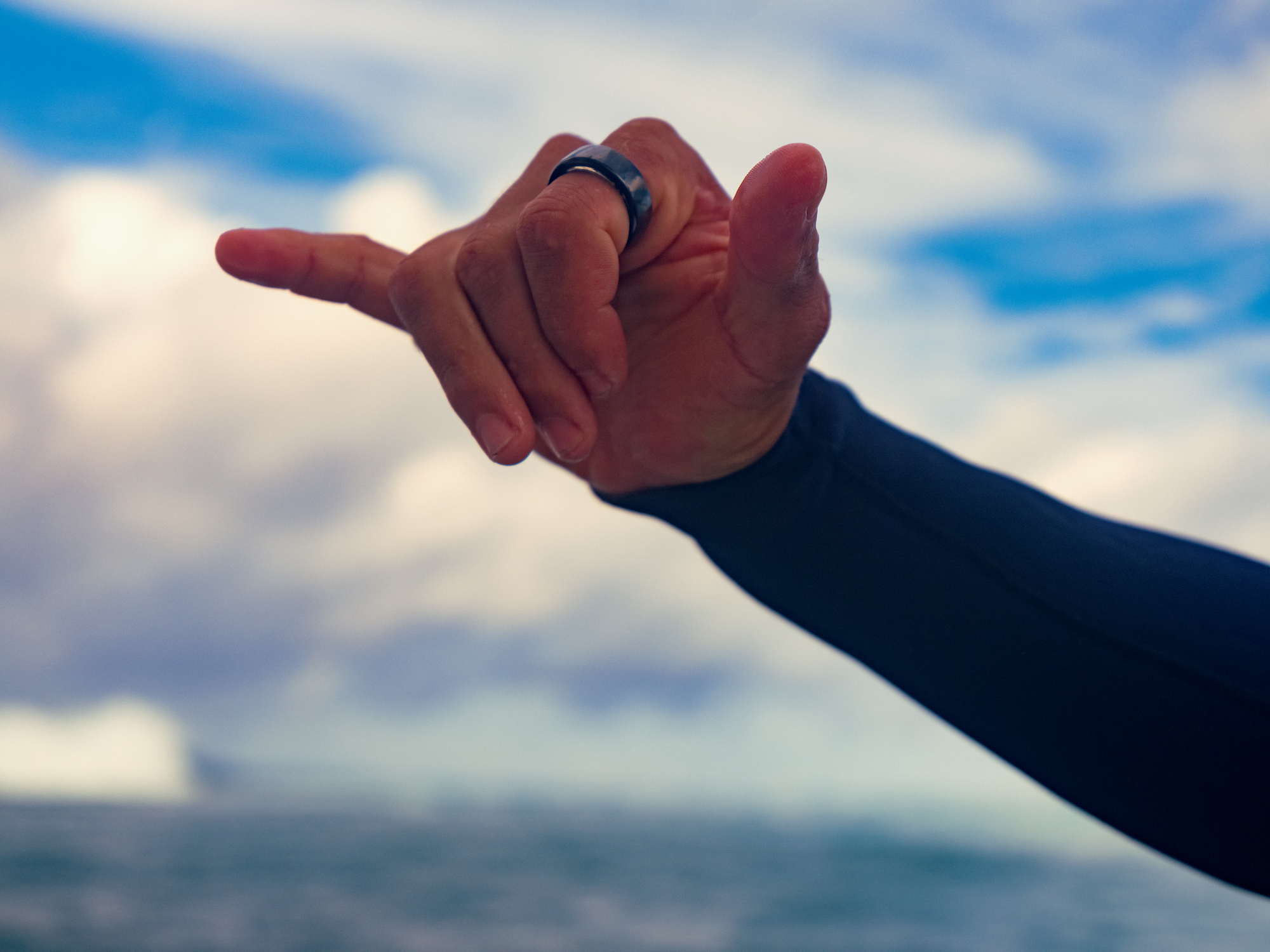 In what other ways does Oura fit into your life?
Oura is still the first thing I look at in the morning when I wake up. It's almost exciting, like, what's it going to say today? It's great for my coaches and my trainers to see where I'm at, too. 
I also love the fact that it's so minimal and fashionable. I wear it every day. I wear it in the water. I could ride a 100-foot wave with it on. Plus, it charges in like 15 minutes, so I can put it on the charger, get ready, and then put it on and not worry about it. That's huge. 
From my career to being a father to being a homeowner, I just have all this stuff going on. The last thing you need is to have something that is more work than is beneficial.
What is the #1 thing you've learned from Oura?
That sleep is probably the most important thing — it might be even more important than training. I think the one thing that I've maybe suffered in the past is overtraining. But with the Oura Ring, you can kind of know how much rest you need — sometimes it'll be like 2 to 3 days. But I've gotten my training to such a way that I only need a one-day recovery. Because if I listen to Oura, it sort of just guides me in that right direction.
READ MORE: How Sleep Helps Muscle Growth & Recovery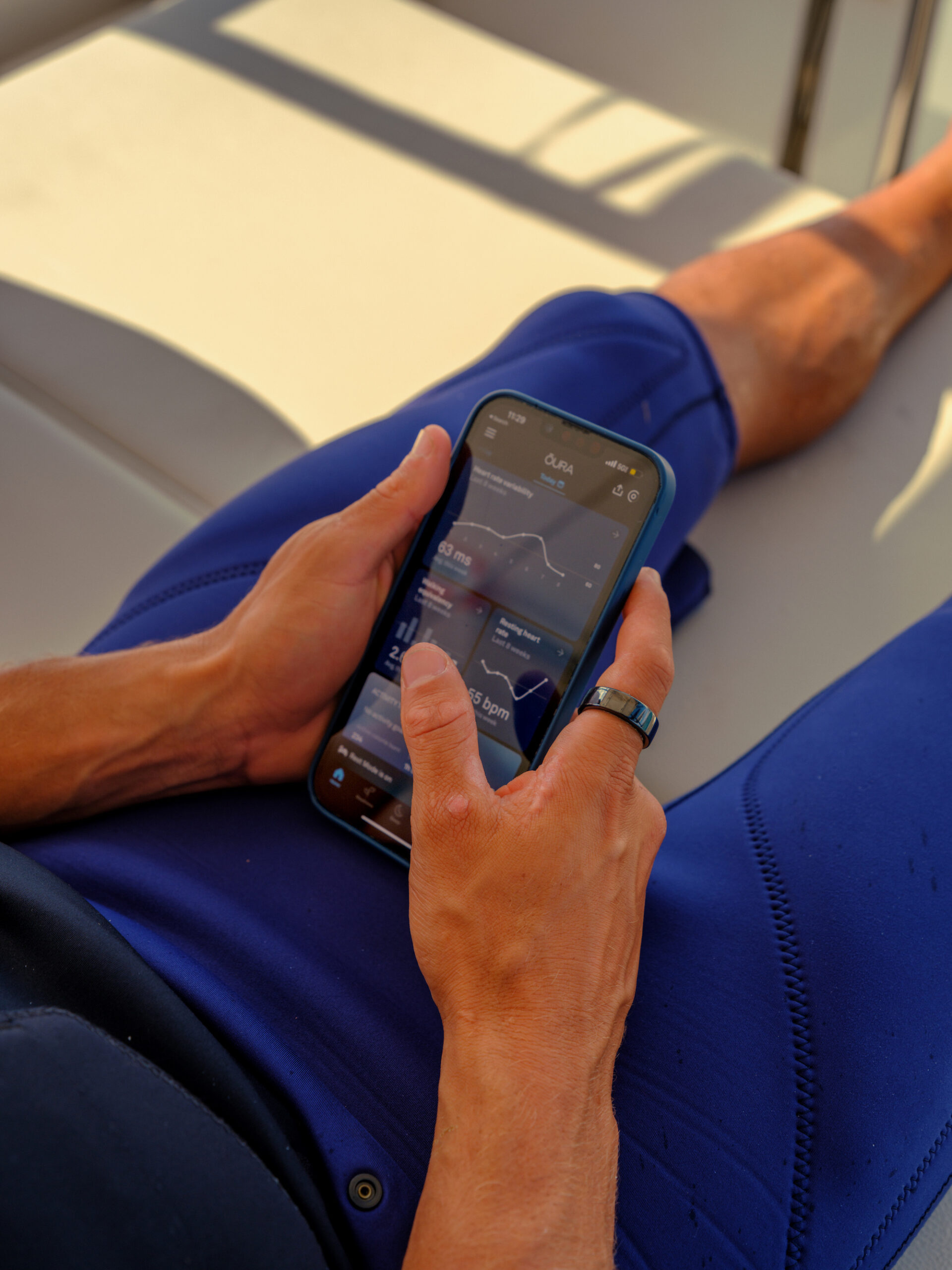 What other metrics do you find valuable when you're training?
The metrics that are most interesting to me include resting heart rate and my heart rate variability, which my coaches like seeing, so they know how hard I'm pushing during the session. 
I think if you're trying to be at the top of any sport, it's all about the one percent. And this gives you probably at least a 5% or more advantage in terms of your training protocols and being able to maximize as much as you can in the shortest amount of time.
Does anyone else in your life have an Oura Ring?
My wife has an Oura Ring. My mom and dad have an Oura Ring. Her mom and dad have an Oura Ring. My brother-in-law and brother have an Oura Ring. Everyone's life is a little bit different and it's just really cool to compare and see what our stats are.
Any advice for other members on a similar journey as a new parent?
If you have kids, Oura Ring is going to be your best friend. It's going to help you achieve longer, more restful nights. And that's the hardest thing, being able to balance work and being there for your baby. 
RELATED: It's Back-to-School Season: 5 Tips to Help Your Family Sleep Better
A few rapid-fire questions… 
Must-do morning ritual for a positive day? Check the Oura App to see my Sleep Score, and then do some language learning while changing diapers.
How do you boost your energy on a low Readiness day? I do some stretching to get my blood flow going. Most of the time I'm pretty stiff after a couple of big training days, that just kind of helps me get my momentum going again.
Essential nightly routine? Reading before bed, getting off of the screen. That is a huge factor in getting a really restful night.
---
What's Your Oura Story?
Everyone's story is unique, and we'd love to hear yours. Share your story here.