American alpine skier Lindsey Vonn is one of the most decorated skiers of all time, racking up 82 World Cup race victories and three Olympic medals before retiring in 2019. She joined the Oura community in 2020, when she was introduced to Oura by her sister.
As one of the faces of our recent campaign for Oura Gen3 Horizon, we wanted to learn more about how Lindsey uses Oura to guide her in her training, sleep, and overall health. Keep reading to see how Oura helps this all-time great stay on her A-game.
Q: How did you first get introduced to Oura?
A: I first got into Oura during Covid. I had recently retired from ski racing and was interested in tracking my workouts and general health in a different way. My sister recommended it and I immediately loved it. 
Q: Have you noticed any changes in your Oura data based on your lifestyle?
A: What changes my sleep the most is altitude. When I go from low altitude to high altitude, especially after traveling, it takes me a few days to get the right amount of sleep. So I've been backing off my workouts when I initially come to Utah, and then I slowly ease my way in. It's a good way for me to make sure I'm maintaining my Readiness Score.
Another surprising insight: I have a very low HRV. I am still figuring out how that relates to my energy levels and workouts but it's much lower than all my friends. 
READ MORE: What Is the Average HRV for Oura Members?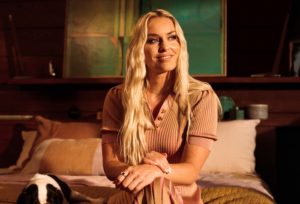 Q: Which Oura Score do you look at first?
A: I always look at my Oura App first thing in the morning and use the Readiness Score to determine how I manage my workouts that day. I also look at it after any workout to assess my heart rate zones.
Q: Tell us about your current workout routine. How do Oura's Activity insights help you determine how hard to push yourself, and when to back off?
A: I work out a lot at home, although I am often traveling, so I get my workout in however I can. I have also been playing tennis lately. Sometimes when I push myself more than I realized, my Activity Score helps me track my effort levels which, again, helps me manage how and when I work out next.
Q: Within your memoir, Rise: My Story, you write openly about your mental health journey. How have you seen the conversation around mental health changing in professional sports? What do you hope to add to it?
A: The conversation that athletes are having about mental health now has changed a lot over the years. When I first started talking about it in 2012, it wasn't a topic of conversation and most people didn't understand it. Now, it's a very common topic that a majority of athletes are talking about. The truth is that mental health is real for just about anyone, whether they are in sports or not — sports is just a great vehicle to get the message out about mental health and to help encourage others to get therapy or the help that the need. That is the ultimate goal: to have everyone be supported in a way to maintain mental health.
Q: What are some daily practices or rituals that you use to support your mental health?
A: I write a lot in my journal, I work with my therapist, and I try to communicate things that I'm feeling to friends and family. Those things help me keep in a good place.
Q: What accomplishment(s) are you most proud of in your post-skiing career?
A: Even though I started it in 2015, I still think my foundation is my greatest accomplishment. [The Lindsey Vonn Foundation provides scholarships and programming for education, sports, and enrichment programs.] Because of the pandemic we haven't been able to do the empowerment camps we normally do, but we have had great support and I can't wait to help more in need girls.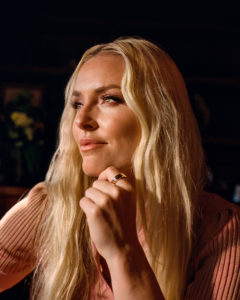 Rapid-Fire Round! 
Must-do morning ritual for a positive day?
Remember what my mom always said, "Today is a great day!" That always helps me start things off on the right foot. 
Nightly ritual for a good night's sleep?
Make sure my dogs are in a good position so they don't snore, and write in my journal. 
One bad habit that Oura has helped you cut back on?
Overworking. I am better at managing my workouts and energy levels based on my scores.
Go-to energy booster for a mid-afternoon slump?
I take a few minutes to myself to regroup during the day, which helps me keep a good pace so I don't get tired in the afternoon.
READ MORE: How to Prevent Mental Fatigue & Information Overload