All Hours is a series showcasing Oura members from a variety of diverse backgrounds, professions, and lifestyles — an artist-producer, an Olympic athlete, a CEO. Each episode demonstrates how these members turn to Oura to inform the actions, routines, and decisions that impact their health, at all hours of the day.
Meet Becs Gentry
The London-born, Brooklyn-based distance runner and coach Becs Gentry has always lived a fast-paced life. And we mean fast: She's a 2:37:12 marathon runner and even qualified for the Olympic Trials. Recently, pregnancy significantly shifted her routines. She's had to ease up on training, and rest has become even more essential. During her pregnancy journey, she's turned to her Oura Ring to gain a better understanding of her body — her sleep, her Readiness Score, her heart rate. "It actually tells me I'm stronger than I think I am," she says. Slowing down may have been a change for Becs, but she's leaning into it.  
Watch All Hours Episode 4 to learn more about Becs. 
On Set With Becs
On what a typical day looks like: 
If I am not working, we wake up around 6 or 6:30am depending on when Maurice wants a cuddle. We take the pups straight out and then head for a workout — running or walking and running combo now! Getting to meetings or the studio takes my day and then a nice evening walk with the dogs. 
On using Oura during her pregnancy: 
When I think I didn't sleep too well, and my Oura Ring tells me I am more ready than I thought — it allows me to be more confident about my energy levels.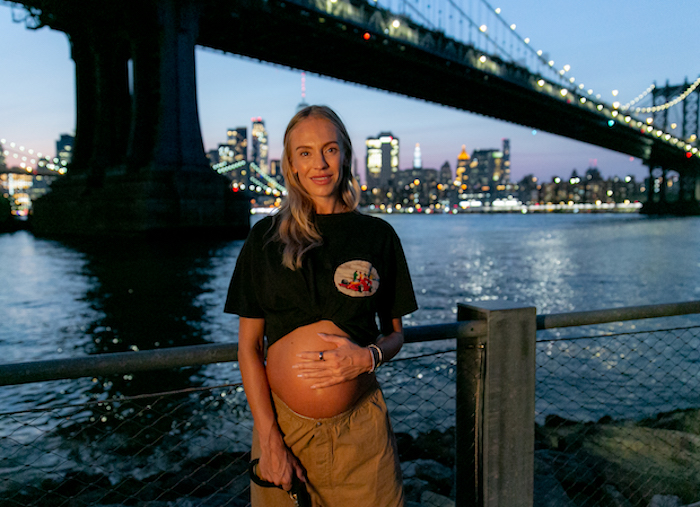 On the importance of sleep: 
Sleep, to me, is when the gains are made! All the hard work we put in during our waking hours are only reflected well when we match that with rest. 
On which Oura metric she paid most attention to during her pregnancy: 
Heart rate monitoring has been huge for me to keep an eye on when I aim training but also when I have been walking the dogs, for example, in NYC summer heat!
On her advice for Oura members on their pregnancy journey: 
The Oura Ring is a great way to check in on your body and its performance in this transitional time. Old school HR belts around the chest can be super uncomfortable in pregnancy and often easy to forget to use for daily chores, like house cleaning, or dog walking — which can unexpectedly raise your HR or add to your output for the day when you are carrying a baby!