Who: Ben A., 37, Australia
Surprising Oura insight: Ben used to think he needed 10+ hours in bed to function. Experimenting with Oura and focusing on the quality over quantity of his sleep helped him feel more energized with less time in bed. To do so, he tackled several bad habits including skipping late-night snacks, less alcohol in the evenings, and writing down his worries.
---
Tell us about yourself. 
I'm a dad to 3 young daughters and a retired Rugby player who played for the Australian Wallabies and Brumbies. Now I serve on the Brumbies board, and my day job is communicating change at KPMG. I'm also a co-owner of a pub called The Dock, co-founder of Running 4 Resilience, and co-founder of energy tracking app Alfred. The only way I can manage everything is if I have the energy to do it.
What's your Oura story? 
My dad is a geneticist, and I've always been fascinated by how the latest technology combined with an understanding of how the body works can increase performance. Because the Brumbies (my rugby team) is based near the Australian Institute of Sport, we took part in studies like tracking cortisol using saliva, sleep tracking, etc., and our trainers tracked our HRV every morning before deciding how hard they would push us.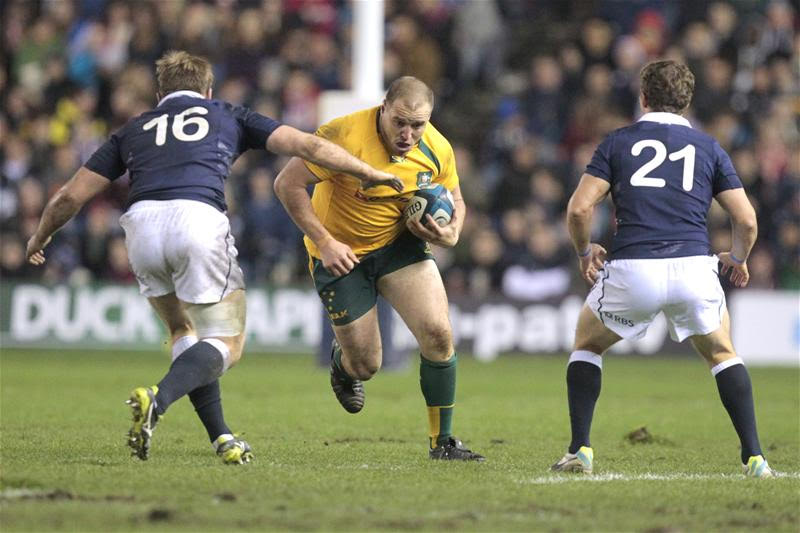 When I retired 4 years ago, I got an Oura Ring to help me keep on top of those things so I could perform at my best during my next career. The number-one lesson I took away from my sporting career was not to focus on work or training, but instead, focus on the things that will give me the energy to do great work, such as sleep, nutrition, and exercise.
What are some surprising insights about your health that you've learned from your Oura data?
I used to think I needed 10+ hours in bed to function. After tracking my sleep and experimenting with a few things, I now sleep better than ever and aim for 5 hours of combined REM and deep sleep per night.
I was a strong believer in "more is better," but focusing on quality over quantity means I'm now more energized from less time in bed. I learned that I had habits that were sabotaging the quality of my sleep including:
Caffeine after 1pm

Alcohol in the evening (helped me fall asleep, but I'd wake up heaps during the night)

Eating within 3 hours of bed time (see below)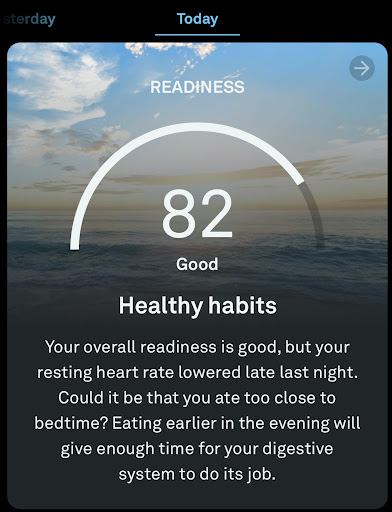 Having my phone next to my bed

Not having a regular bedtime

Not allowing my brain time to unwind before bed
I've also learned how much making good progress at work during the day helps me sleep better at night. has had a profound effect on me, as work-related stress is now my biggest killer of a good sleep.Tracking my sleep has also helped me realize that if I wake up during the night with something on my mind, then I should get up and write a plan of how I'm going to deal with it in the morning.
RELATED: Learn How to Break Your Bad Sleeping Habits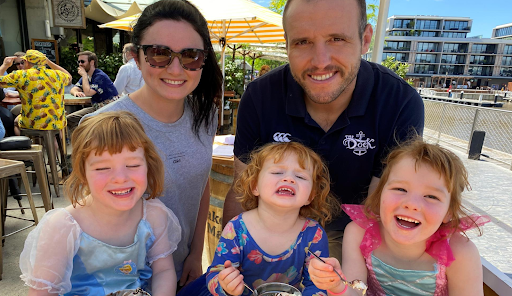 What advice would you want to share with others?
I recently wrote a blog about why I track my sleep with Oura to help my friends and family who are always tired. Also my dad recently got one and is already looking healthier after just a couple of months of wearing it! 
Burnout is a huge issue here in Australia, and I've started doing talks at work about Energy Management. I share how my main strategy to avoid burnout is to detect the warning signs by wearing Oura to measure my HRV.
---
What's Your Oura Story?
Everyone's story is unique, and we'd love to hear yours. Share your story here.