Who: Gemma R., 41, Liverpool, UK
Surprising Oura insight: After going alcohol-free, Gemma's heart health improved "massively." In her Oura App, she noticed her resting heart rate went from 90 bpm to a slow and steady 55 bpm. "I think that was the cause of my 'hang-xiety,' as we call it in alcohol-free circles, and I love the fact that I am free from it," she says.
---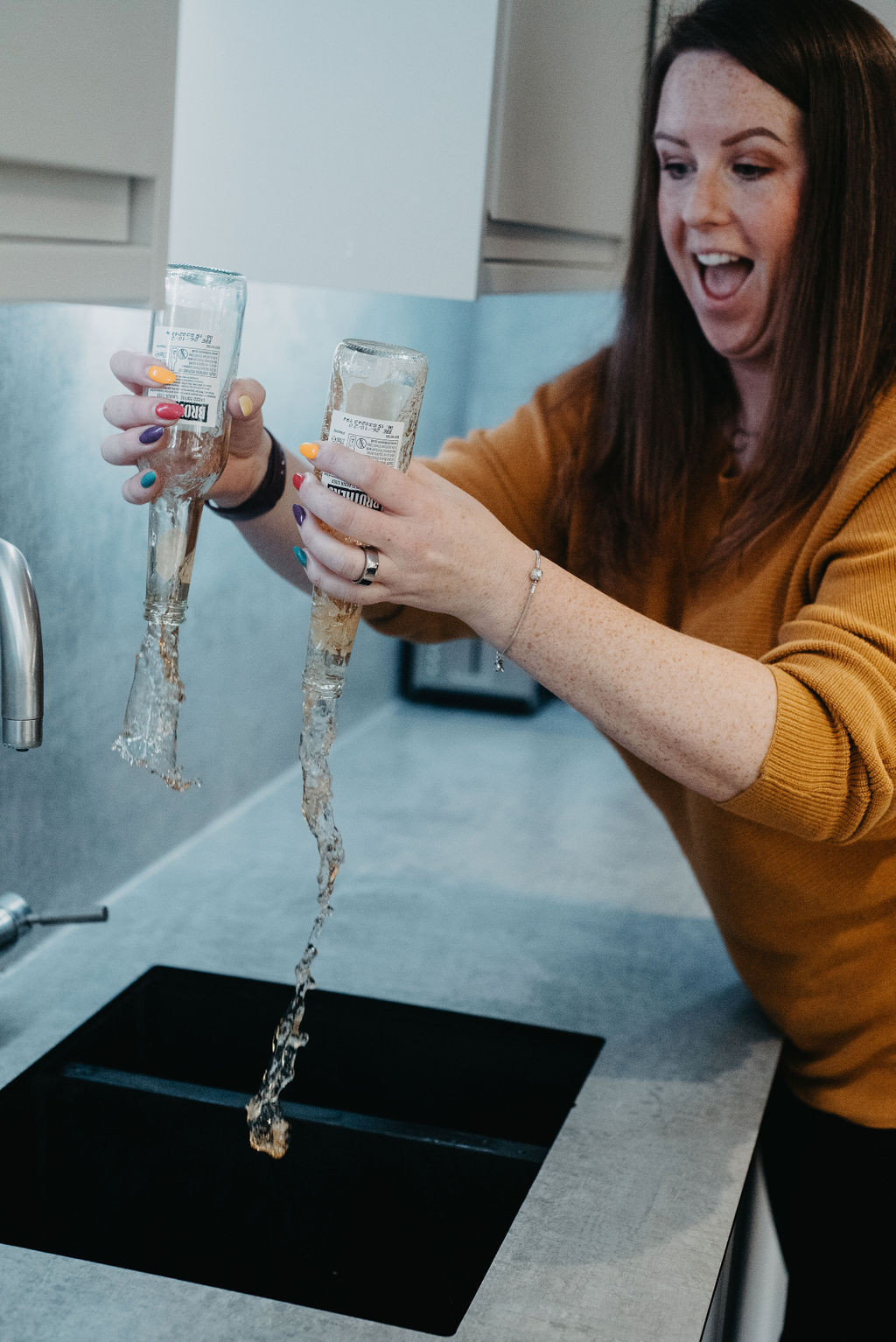 How did you first hear about Oura?

I bought my Oura Ring three years ago in January 2020 after seeing a friend post screenshots of her sleep data, which intrigued me. I knew I needed to focus on my sleep more — I had spent a decade doing breakfast radio and so lived off very little sleep every day. I also liked the design of Oura so decided to invest.
How has Oura supported you on your sobriety journey?

When I first purchased Oura, I was in the middle of a health challenge that included not drinking alcohol. I completed that challenge at the end of January, and couldn't wait to drink wine again. Between February 1 to 15, I drank to make up for it. I drank more in that time than I had in months — and boy did I feel it. I went to Barcelona with friends and got so drunk I Googled 'can you die from a hangover' the next morning.
RELATED: How Alcohol Impacts Your Sleep
I was surprised to see that my resting heart rate was over 90 bpm when I was drinking heavily — this made sense as to why I always felt so anxious and stressed out after drinking. My biological father had a history of heart issues along with alcoholism. When I saw the heart rate variability (HRV) data and the effect that alcohol was having on my heart rate and sleep, I made the decision to try a 90-day booze-free challenge created by One Year No Beer. I felt so good after 45 days I extended the challenge to a full year. I am about to celebrate 3 years of sobriety and cannot imagine going back to drinking.
On the left: Gemma's resting heart rate on the day she decided to quit drinking; on the right, her resting heart rate two years later.
RELATED:  How Does Alcohol Impact Oura Members' Biometrics?
What are the most surprising things you've learned about your health since using Oura?
A hangover is 40% exhaustion! While I don't get hangovers from drinking, if I have been out late (and just drinking mocktails) I am shocked at how awful I still feel the next day. I definitely put this down to late nights of dancing and disrupted sleep patterns.
Other insights include:
The gamification of sleep has been brilliant for me. If I have had a week that's been very busy and I've burned the candle at both ends, I want to try and improve my Sleep Score, so I will make time for a massive sleep to recalibrate.
I get more deep sleep if I drink a cup of herbal tea before bed, but it has to be hot. If it's lukewarm it doesn't make a difference.
Wearing socks in bed improves my Sleep Score, as does a

 

hot bath

before bed and sex too!
If I eat too many snacks before bed, especially sugary snacks, I can kiss my good Sleep Score goodbye.
The temperature increase has prompted me to test for Covid, and I turned out to be positive.
What's your #1 piece of advice for other Oura members?
Tune into your own body and ask yourself how you feel before you open the Oura App. Soon you start to understand what good sleep feels like before you cross reference it against your Sleep Score, and you start to know what is best for you.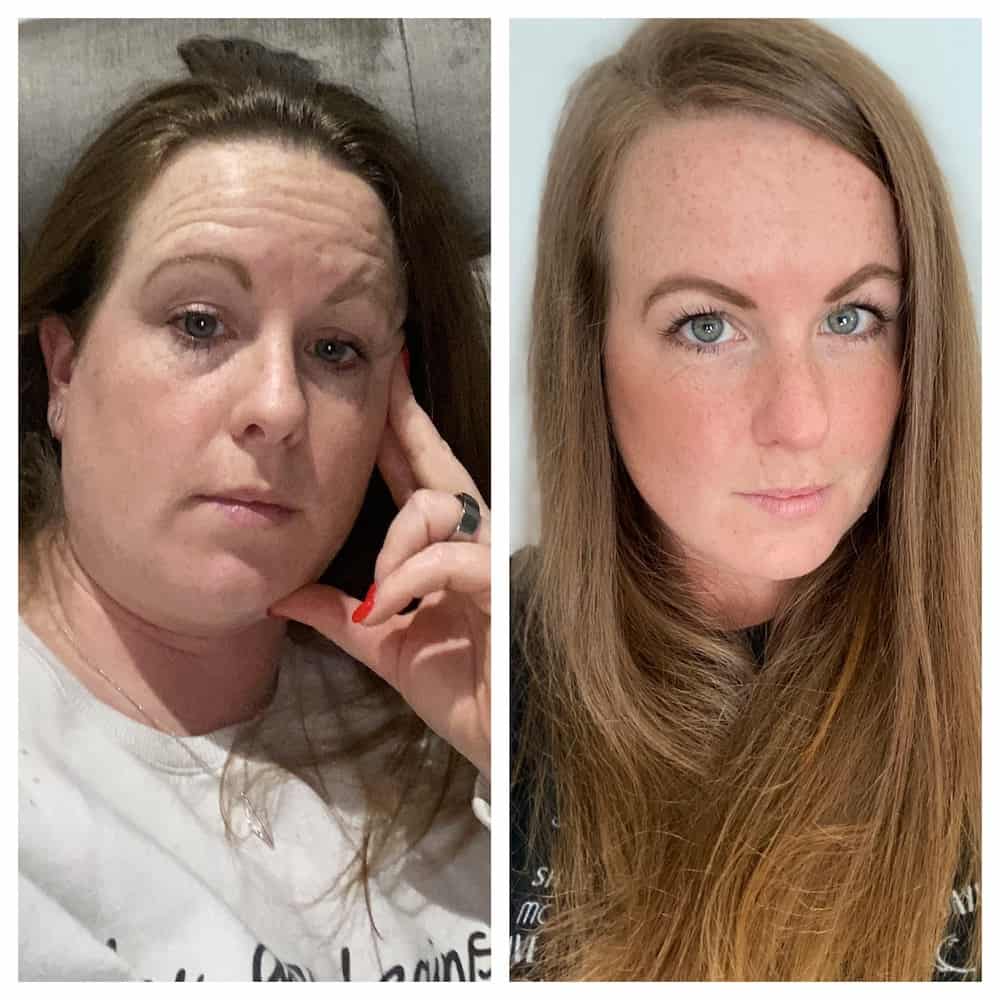 These photos were taken six months apart: On the left, Gemma was hungover and anxious; on the right, she's full of energy and clear-headed
Read more about Gemma's journey on her blog.
---
What's Your Oura Story?
Everyone's story is unique, and we'd love to hear yours. Share your story here.