The WNBA hit a slam dunk with their COVID-19 safety protocols—they managed to run their entire 5 month season without a single COVID case. How? With rigorous policies that encircled 400 people into a single social bubble that required daily testing, meticulous entering or exiting protocols, and Oura Ring.
Oura and the WNBA announced their partnership in July as part of a plan to use Oura's Health Risk Management Platform (HRM) to help players and staff establish their bubble in Bradenton, Florida, at IMG Academy — the Official Home of the 2020 WNBA season.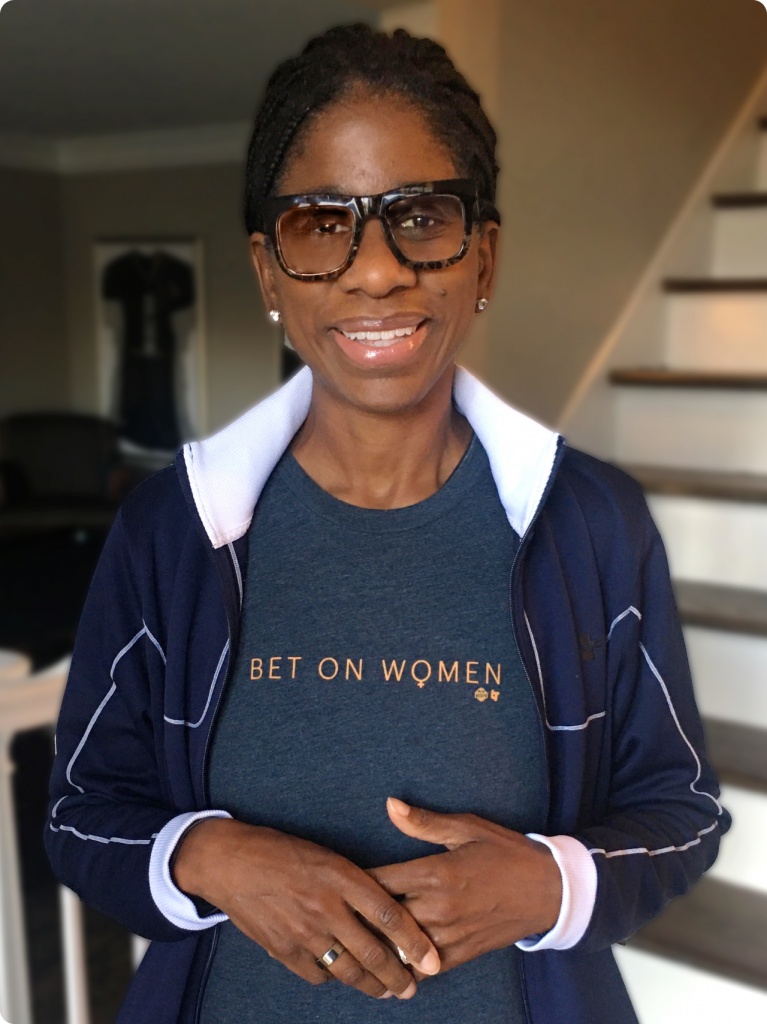 Terri Jackson, executive director of the Women's National Basketball Players Association, the union that represents professional women's basketball players in the WNBA, spoke about Oura's role in helping them feel confident enough to re-open for the season:
"Going into this unknown, the Oura Ring was an added level of protection as we asked ourselves – what is the bubble going to look like? How are we going to manage all of this? Can we really keep everyone safe when there are so many families, children, and others to consider?"
Why Oura?
In advocating for her players, Terri and her team searched for tools that would not only add a layer of safety but also empower the players to monitor their health as they navigated a season like no other.
"The players didn't have time for gimmicks. We knew two things going into this season, we wanted to be COVID-free and we needed a new approach to health if we wanted to prevent season-ending injuries. The players were worried about how they'd perform because they didn't have time to prepare their bodies. They were away from the gym. They weren't in the 24/7 kind of conditioning that they're used to in the off-season and then training camp was cut short. They needed a tool that also told them what their stamina was – they were asking – am I ready for this? Am I prepared?" 
Oura offered a two part solution, a tool for Terri to monitor COVID-19 risk and a tool for players to monitor their health. Oura's Health Risk Management (HRM) provides organizations like the WNBA with a solution for a safe workplace with an easy-to-manage dashboard. It allowed the Players Association and the league to better understand the risk within their bubble population and enable rapid communication to players or staff who showed any signs of data anomalies that could correlate with illness. The Oura Ring and App allowed players, coaches, and staff to track their own health data including Sleep, Activity, and Readiness.
Terri credits the success of both efforts to the unique nature of the league itself:
"I talk about how [WNBA] players are the most disciplined and prepared for a bubble environment – if anyone was going to pull it off, it felt like us because of our size, the ability to adapt to new environments when traveling and competing overseas, and because of how we know and care for each other's health."
What HRM protocol did they put in place?
"Even though we were testing [for COVID] every day, we all realized pretty quickly that the bubble wasn't going to be perfect unless we put a glass dome over everyone – it was permeable." 
To counteract those fears, the WNBA came up with a system that used HRM to prioritize expediency and privacy.
Expediency: Although they were testing daily, HRM enabled more real-time risk monitoring. Terri, and two other staff members, checked the HRM platform multiple times throughout each day and were able to flag if any of the 300 players had concerning stats or a high "Risk Score," alerting the designated team contact within the hour. Terri shares, "Each team designated a representative who would be the most in tune with all aspects of a players' training and health, usually a trainer, to be notified alongside the player to work together to address health concerns and make decisions about testing, isolation, and training."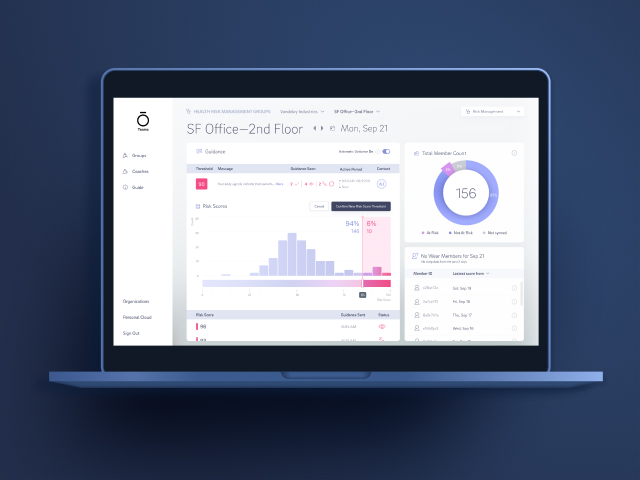 Privacy: With Oura, your data is your data, and the data privacy all users get with the HRM dashboard made its inclusion within the WNBA bubble even more of a game-changer. They divided all members of the bubble into separate teams within the HRM dashboard and monitored all participating staff, players, and coaches separately to preserve anonymity. Only a designated team lead(s) from each group of participants had access to the data, while all information remained anonymous to the rest of the organization.
What were the results?
As the WNBA celebrates their COVID-free season, Terri shares two of Oura's strongest benefits: peace of mind and flagging additional health concerns.
"We were COVID-free for the year, but there were two moments where we had inconclusive tests and all of a sudden everyone was on edge. I was able to go into the locker rooms and get on the buses with the athletes and say 'do you have your Oura Ring?' and literally walk them through their data for peace of mind." 
In a world where the thought of monitoring their health puts many on edge, this was a welcome reassurance for the players and their families.
Additionally, Oura Ring data served as a conversation starter, helping flag players with more general health concerns.
"There was a player who had slowly been creeping up in her risk score over a couple of days and I was watching as she slipped into the high-risk category. And sure enough, the next day as I'm watching the game the commentators are talking about her having headaches and not being on top of her game…I reached out right away to her trainer because I didn't want to wait a moment longer to help address any health concerns." 
What's Next?
For Terri, she says Oura is still the first thing she looks at each morning. It gives her affirmation when she's doing something right. "We all need self-care right now and the Oura Ring is so easy to wear." 
When looking at the WNBA as a whole, the players are also showing a similar pattern.
"[Oura] wasn't just a one time thing for the 2020 season." 
The season has come to a close, and the players have left the bubble, but they are still armed with their Oura Ring, helping them return safely to their families, travel to play abroad, and plan for 2021.
What's the biggest shift Terri has seen in her athletes? How they view sleep and recovery. "With our data, we learned the importance of having more recovery days. [The players are now] prioritizing sleep because they're seeing how it changes their performance and they're making the time for rest and recovery."
And this shift in perspective is something she hopes to see carry over into the 2021 season.
"To be honest, I wish we'd been wearing Oura Ring for a year or two before CBA negotiations because it would have armed us with the data to show why recovery is so important. I know I'm empowered now for the next time we have that conversation. I don't think it's too much of an exaggeration to call the Oura Ring a superpower – it's giving us that information, that knowledge, and we can use it to change the conversation for the players going into the 2021 season."