In May, we released a first-of-its-kind collaboration with Gucci. The special edition Gucci x Oura Ring and accompanying App delivered all of Oura Gen3's research-grade technology, personalized guidance, and insights in a new, exquisitely crafted ring design. 
Within a few weeks, the ring sold out, demonstrating the demand for a sleek wearable that effortlessly combines fashion and function. With design details that are unmistakably Gucci, including a subtle interlocking G monogram and a delicate, braided trim in 18-karat gold, Oura members are empowered to take their health and wellness into their own hands. 
The Gucci x Oura Ring is now back in stock and available for purchase, just in time for the holiday gifting season. Shop the ring here. 
Lindsey Vonn and Gucci x Oura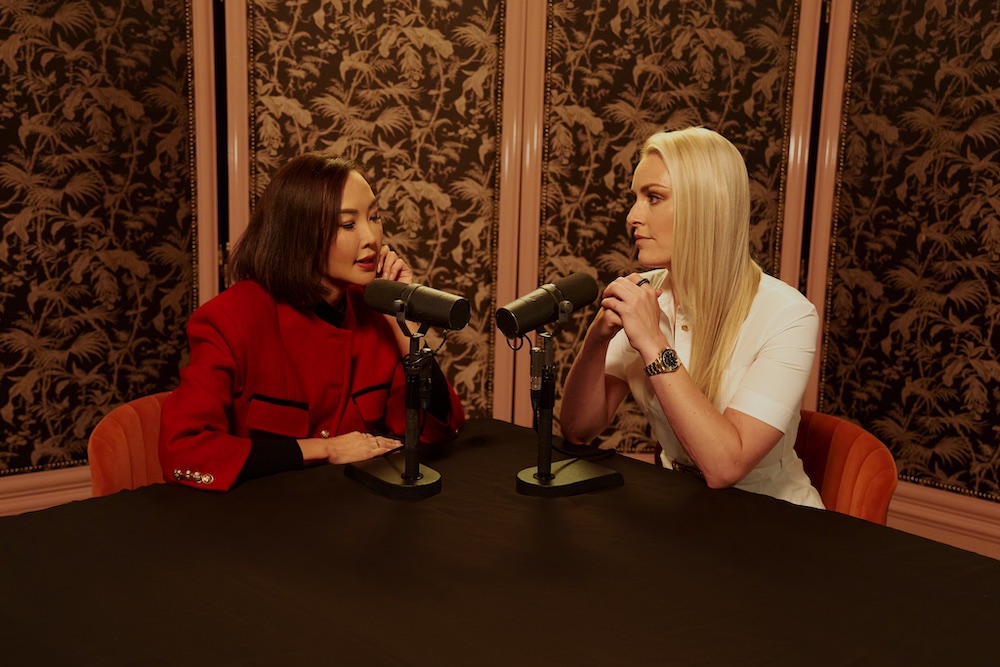 Olympic gold medalist Lindsey Vonn is one member who has used her Oura data and insights to benefit her health — both physical and mental. In a new filmed episode of the Gucci Podcast, Lindsey speaks about her mental health journey, having dealt with depression since she was 18. When asked in a recent podcast interview about how she uses the Gucci x Oura Ring to manage her mental health, Lindsey explains: 
"I tend to be an overachiever. I like to work hard, and I tend to burn the candle at both ends. So I have a hard time relaxing and de-stressing myself. I like being able to check my Readiness Score and my HRV score and seeing how well I'm recovering and knowing when I need to pull back a bit — maybe not travel as much or not work out as much. Or maybe I need to do the opposite — work out more because I am really stressed. It's about finding and getting that information so I can find a way to live a more balanced healthier life." 
As for Lindsey's take on the Gucci x Oura Ring?
"It is very chic. Technology and fashion don't have to be mutually exclusive. I've been wearing the Oura Ring for such a long time now… I wear it on the red carpet. I wear it in the gym. I wear it everywhere." 
Find frequently asked questions and more information about the Gucci x Oura Ring here.
5 Oura Members Share How They Style the Gucci x Oura Ring
After the initial launch, we loved seeing Oura members from all over the globe sharing photos of the Gucci x Oura Ring integrated with their personal style, from streetwear to fashion-week-worthy outfits. Here, a few of our favorite shots from the first drop: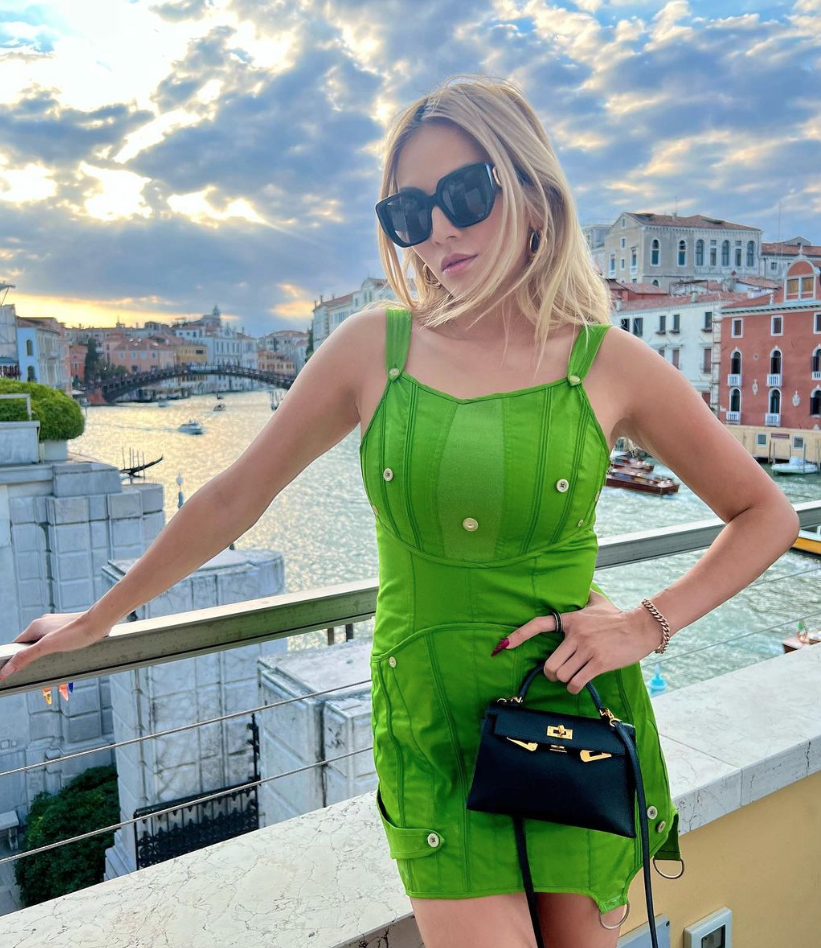 Fashion stylist and influencer Tina Leung's Gucci x Oura Ring proves the perfect accessory as she explores Italy.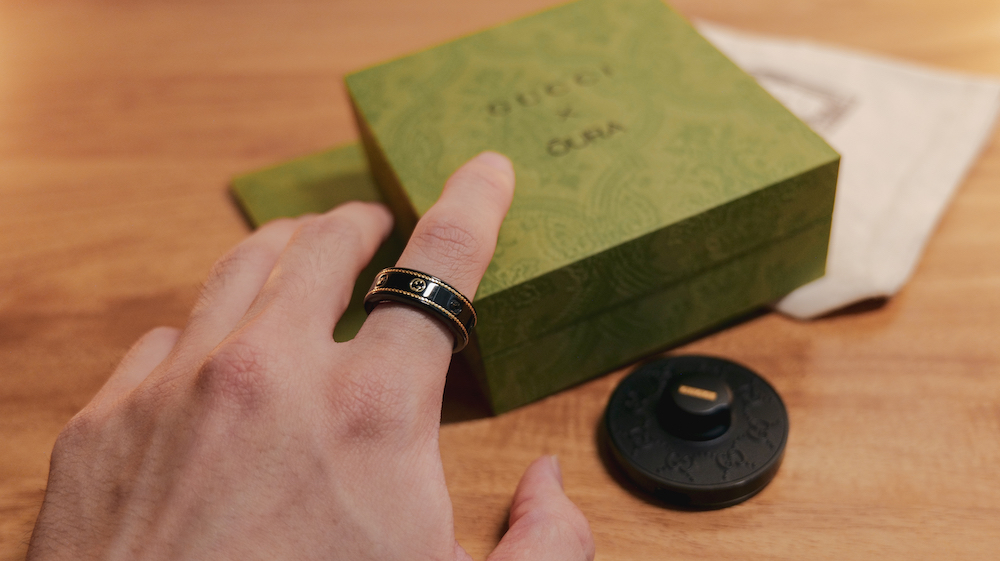 Member Chris L. rocks the Gucci x Oura Ring "because it gives me such rich insights into my health without sacrificing aesthetics or fashion," he tells us. "It is the epitome of subtle style. That, along with the lifetime membership, is the cherry on top."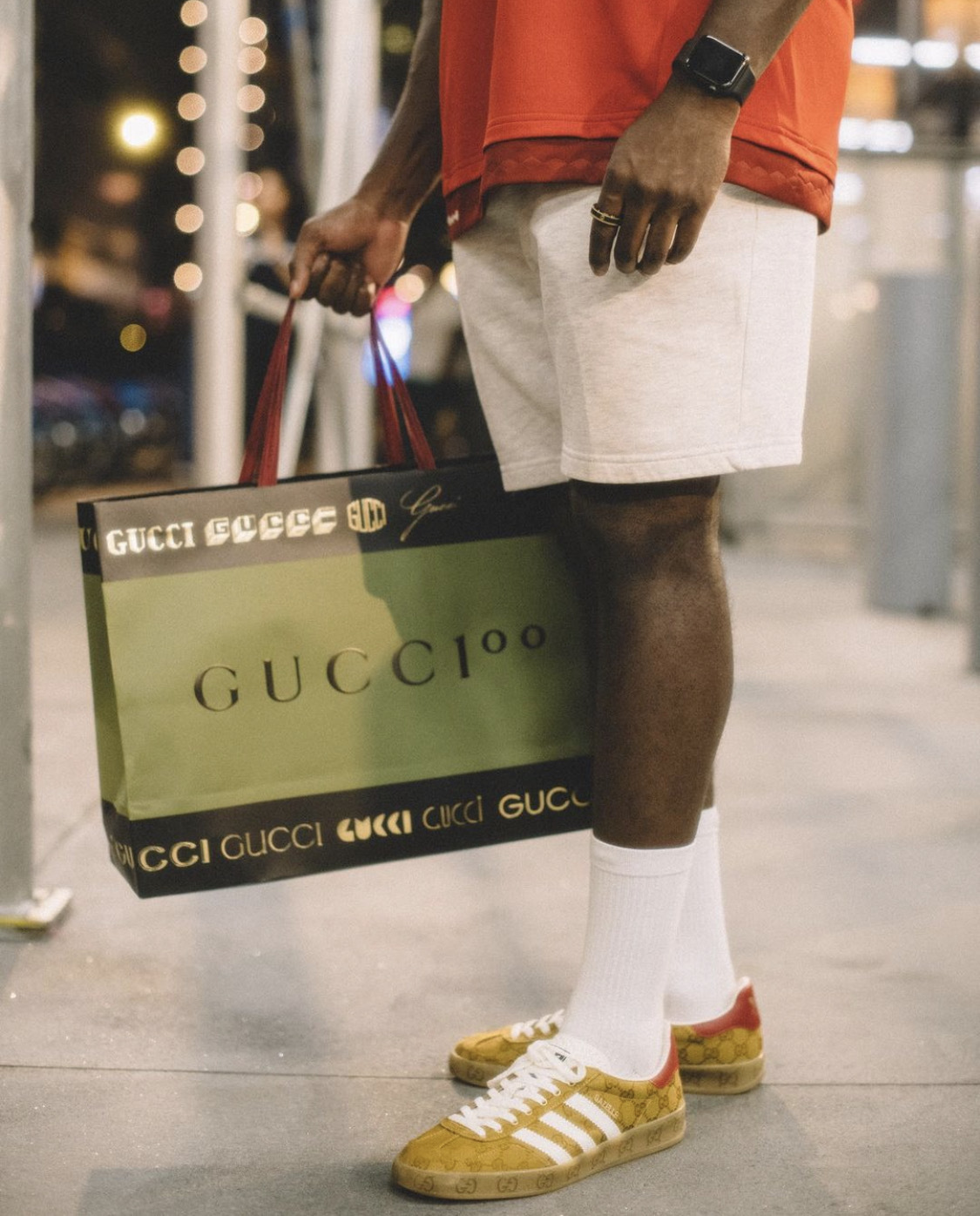 Digital creator ATV goes all out with Gucci: His Gucci x Oura Ring fits right in alongside his adidas x Gucci sneakers. (Photo: @shotbyjerms)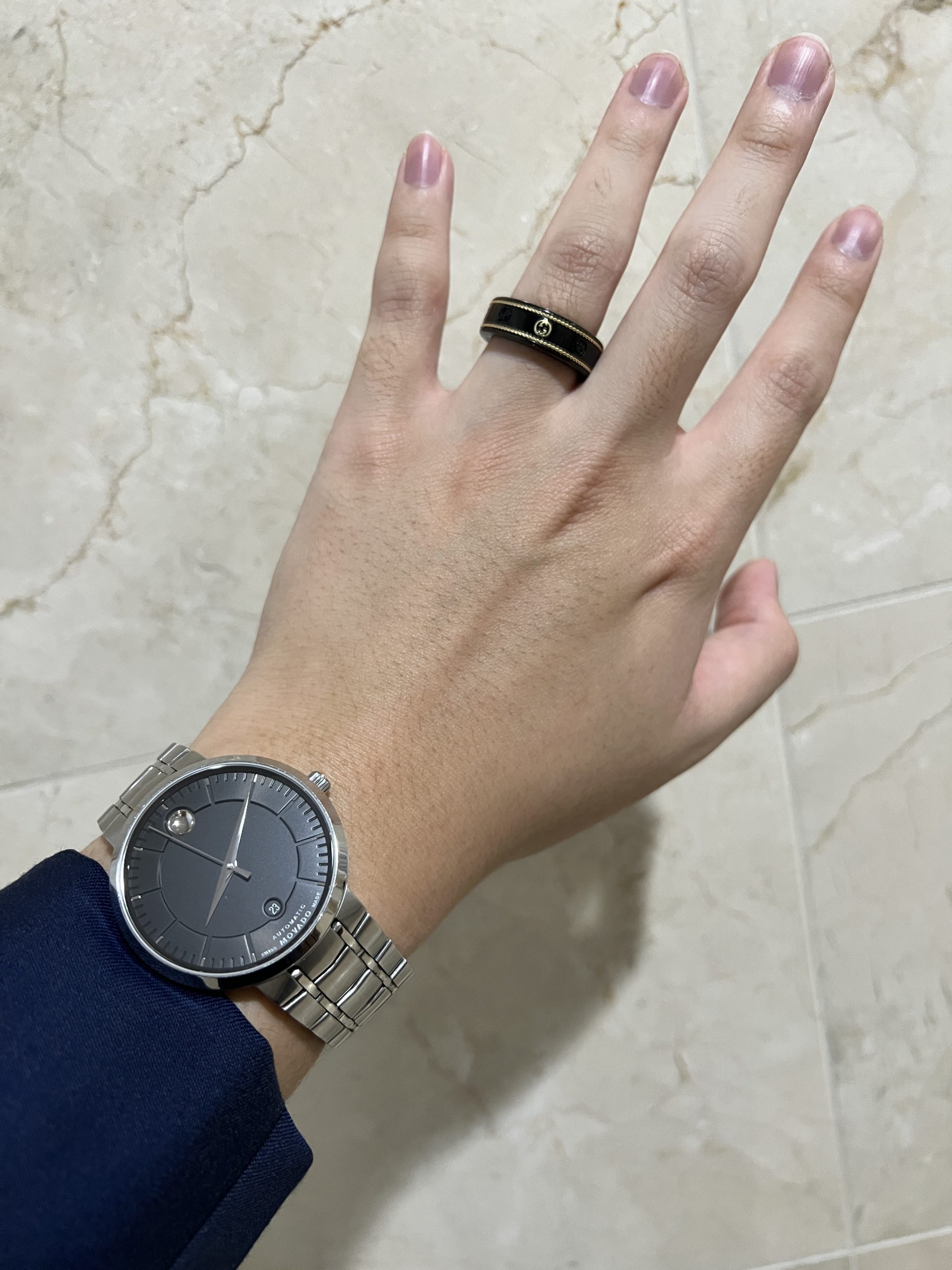 Member Alex L. appreciates that the Gucci x Oura Ring has replaced his smart watch, while offering even more data and maintaining a much longer battery life. Plus, "I have more freedom on using different styles of watch based on the outfit I'm wearing," he says. "Long gone are the days of wearing an informal smartwatch to meetings — and hello to wearing proper formal watches with a super stylish ring."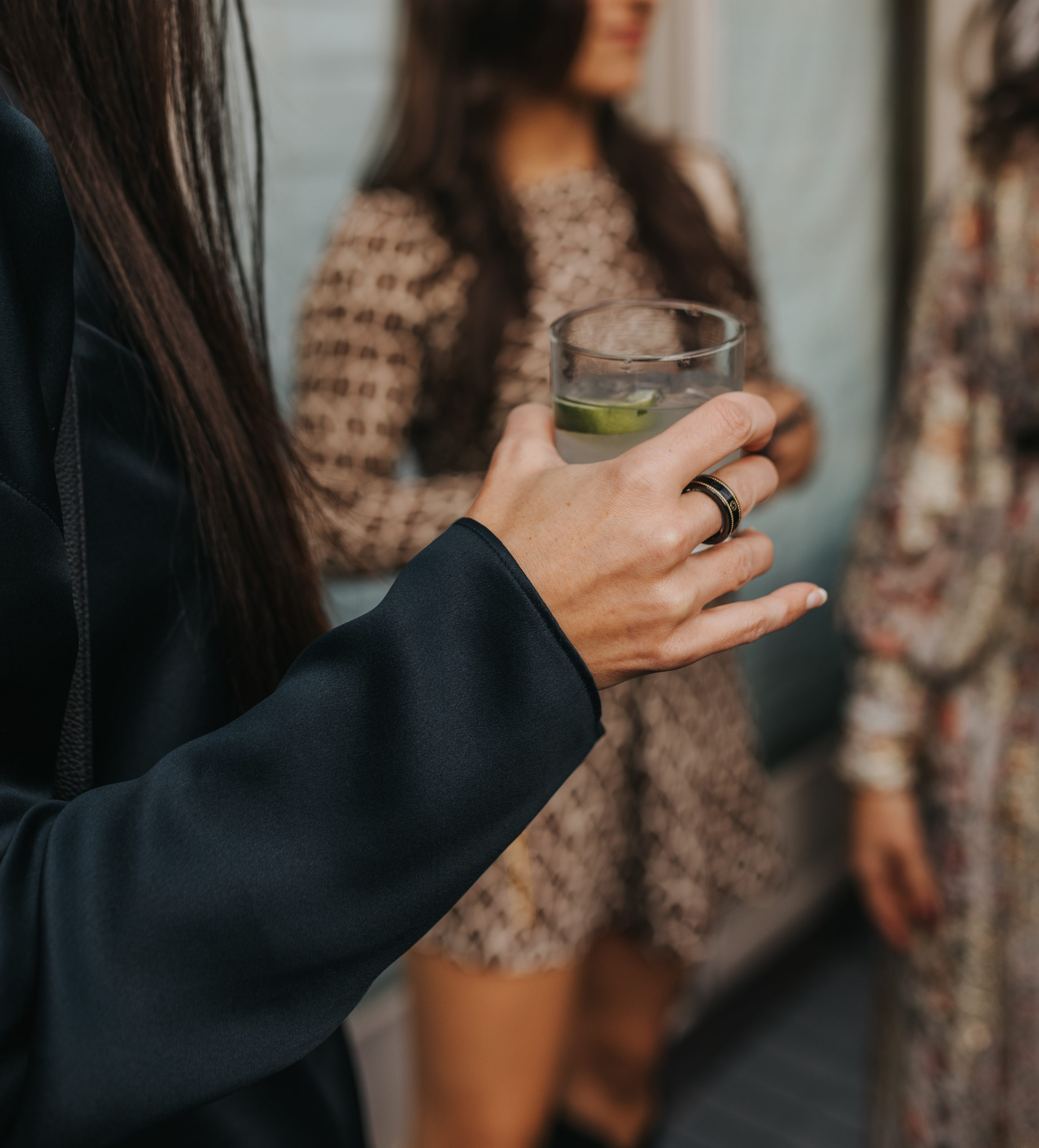 Member Sanya D. says, "My Gucci x Oura Ring is the perfect blend of fashion and function. It's a fashion-forward accessory that helps me keep my health in check as I go about my day."