Who: Lauren Berlingeri, 37, Austin, TX and Katie Kaps, 38, Miami, FL
Surprising Oura insight: Katie recently learned that her HRV is impacted by being at altitude. "When I was vacationing in Colorado at 10k feet of altitude, my score dropped 10 points while adjusting to the environment," she says.
---
In 2016, Lauren Berlingeri and Katie Kaps founded Higher Dose, a wellness-tech brand focused on recovery and performance. Their products, ranging from an Infrared Sauna Blanket to a Red Light Face Mask, aim to give users a "dose" of happy hormones every time.
Lauren is a nutritionist and health coach who used infrared saunas to recover from intense exercise and boost her mood. Surprised by how effective they were, she pitched the business idea to Katie, a former investment banker and fitness enthusiast, with the goal of sharing knowledge around this nature-inspired infrared technology.
Since the success of their products, Lauren and Katie have expanded their offering to include an in-person spa in New York City and podcast.
Here's how they use Oura in line with Higher Dose products to combat the stress of running a business and biohack their way to a more vibrant vitality. 
READ MORE: Sauna & Sleep: A Winning Combo?
What are your favorite features on your Oura Ring?
LB: I love monitoring my heart rate and Sleep Score, especially after infrared sessions. 
KK: I use it most to track my stress and productivity levels.
You're at the forefront of the biohacking community. What has been your experience as some of the few women leading the way in this space?
KK: Biohacking is a male-dominated industry where many products and practices lack attention to women's priorities like hormonal cycles, skincare, and vaginal health. It's been fantastic to meet the practitioners pioneering fresh perspectives through a female POV, and for Lauren and I to be human guinea pigs testing new modalities on ourselves.
LB: It's also worth noting that women are the original biohackers! If you think about the body's ability to heal itself after giving birth, or the fact we have both a 24-hour and 28-day hormonal cycle. We have to know our bodies intimately to stay on top of our emotional and physical health.
How has motherhood impacted your wellness routine? How do you find balance between being a CEO, mom, and everything else? 
LB: You have to make time to prioritize self-care, but also cut yourself some slack when you fall off. There are days when unexpected challenges come up with kids, and it's okay to ask for help. I also had to adapt my social life and have less of one with kids! My advice: Be kind to yourself! And make time to play with your kids. That actually reduces my stress levels.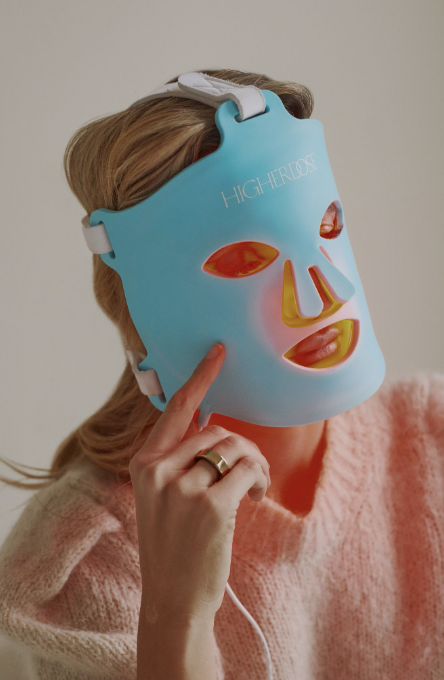 What are your secrets to getting a great night's sleep?
KK: I use the HigherDOSE Infrared PEMF Mat for 30 minutes before bedtime to maximize my REM.
LB: To turn off all blue light technology three hours before bedtime! I also make sure to work out regardless of having access to a gym or not.
READ MORE: How Blue Light Impacts Your Sleep
What are your must-have essentials for travel?
KK: Noise-blocking headphones and a great podcast!
LB: Our Red Light Mask to glow on the go because flying frequently can dull skin tone.
What are your favorite ways to rack up Restorative Time in the Oura App?
KK: Breathwork and taking mindfulness breaks from emails.
LB: Our Infrared PEMF Mat for sure! It's like hacking into a meditative state within minutes of use. Our magnesium-based Chill Chews amplify these benefits.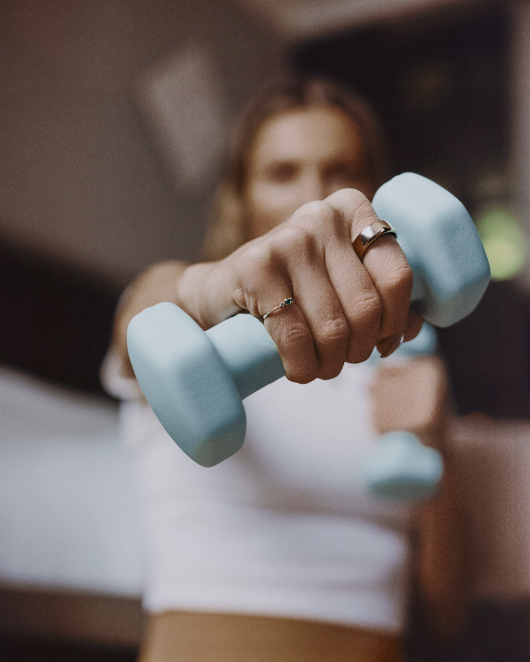 What are your favorite ways to boost your Activity Score when you're traveling?
KK: Getting a Barry's Bootcamp session in if I'm in a city with their studios. If I'm remote, The Class by Taryn Toomey's Digital Studio is fantastic for full-body fitness anywhere.
LB: I do Tabata in the hotel room and get steps in walking around the cities I visit!
READ MORE: 7 Science-Backed Strategies to Manage Jet Lag
---
What's Your Oura Story?
Everyone's story is unique, and we'd love to hear yours. Share your story here.