With additional reporting by Lily Holmberg
The Finns are doing something right. For the fifth year in a row, Finland was named the world's happiest country by the 2022 World Happiness Report, scoring notably higher than the other countries in the top ten. 
Considering Finland's winters are some of the coldest in the world, this is even more remarkable. From late November to March, the average temperature hovers near freezing (0℃ or 32℉). Plus, the days are short and the nights are long, with less than six hours of daylight falling on this year's winter solstice, December 21.  
What's their secret to staying happy year-round? Founded and headquartered in Finland, Oura has many Finnish employees, so we went to our de facto winter experts to learn more. While some colleagues were quick to point out that it's more about "surviving" than "thriving," these tips will change the way you look at winter — and may even help you enjoy it. 
LEARN MORE: How Oura's Nordic Roots Influenced the Design of Our Newest Style, Horizon 
8 Ways to Beat the Winter Blues
1. Go outside — even in the cold.
Heading outdoors in bone-chilling temperatures is easier said than done, but it's essential to stay sane during the winter months, the Finns say. While the health benefits of spending time in nature — from better breathing to improved immunity — are well-documented, our colleagues also share anecdotal evidence that getting a few minutes of fresh air is a game-changer. 
"When it's sunny out (it does happen!), make all necessary efforts to get out into real sunlight for a walk, run, whatever works," says Antti H., senior engineering manager at Oura. To make sure it happens, build time to go outside into your daily schedule. "I usually start working from home and commute to the office during lunch when it is bright," says Hannu K., a junior hardware test engineer based in Oulu, Finland. "I notice a huge difference in my daily mood, feel less stressed, and have more energy."
Observing natural sunlight is also a powerful tool to regulate your circadian rhythm, or your body's internal clock, which controls your sleep-wake cycle. This in turn helps you sleep more soundly, and a solid night's sleep benefits every system in your body as well as your mind, thanks to the link between sleep and mental health. 
RELATED: How Sleep Works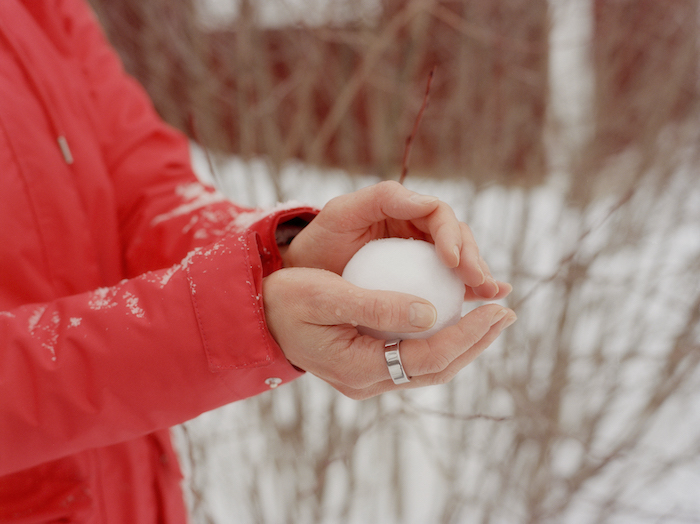 2. Consider a light therapy lamp.
When going outside is a no-go, spend some time with a light therapy lamp, a device that mimics natural daylight. This form of artificial light has been shown to help regulate your sleep-wake cycle, and can help ease other symptoms of seasonal affective disorder (SAD), such as being tired or sleeping too much, according to Mayo Clinic. Note that a regular table lamp won't suffice; a proper light therapy lamp should provide an exposure to 10,000 lux of light and produce as little UV light as possible. 
These devices are most effective when used for 20 to 30 minutes within an hour or so of waking up. "Use a light box daily as you sip your morning coffee or tea," suggests Mari M., Oura's office coordinator in Oulu. "It really helps if you're not getting enough natural light during the day." 
READ MORE: How Blue Light Impacts Your Sleep
3. Find a new favorite sport. 
Snowy weather may provide some challenges to outdoor activities, but it also allows for a slew of heart-pumping snow sports, such as ice skating, snow shoeing, hiking, alpine skiing, Nordic skiing, and more. 
As Konstantin S., site reliability engineer at Oura, tells us: "For me, each autumn, I'm waiting for the real winter to arrive! Skiing is so great, especially when you can start almost from the front door. Ice hockey is probably something I don't need to advertise. Cycling in snow is less well-known in Southern hemisphere countries and it's just mind-blowingly cool." 
Heading outside for a nature walk or hike? Try this insider tip: "For extra warm and cozy vibes, pack a thermos full of a hot beverage of your choice to enjoy with your wintery vistas," suggests Sofia S., a behavioral psychologist at Oura. "Plus, Finnish trails are dotted with fire pits and firewood that can be used year-round. Take a break to sit by the fire and cook some sausages to have with your hot coffee before you continue your hike!" 
4. Dress for the weather.
You've likely heard the idiom, there's no bad weather, only bad clothing — which holds true for the Finns. "A winter walk is no big deal when you layer up properly," explains Sofia S. Her "magic equation" for staying warm consists of three steps: 
Start with a thermal underlayer which can absorb moisture from your skin but keeps you warm. Choose materials like merino wool, which keeps you warm even when wet, unlike cotton, which stops insulating when it gets wet. Don't forget cozy wool socks!

For a second layer, go for a material that provides maximum warmth, like fleece or more wool. 

Finish with a wind- and water-resistant outer layer or "shell." Top it off with a hat, scarf, and gloves, and you'll be equipped to enjoy any weather!  
And don't take it all off when you get inside. From an environmental (and economical) perspective, it's better to wear more clothes indoors instead of heating spaces up, explains Matias K., product design lead. Winter heating draws a ton of energy, so put on wool socks and an extra shirt even when you're indoors! "And of course there's the old wisdom about getting better sleep in cool environments," he adds — which is scientifically true, too. 
5. Hit the sauna — and alternate with a cold-water plunge for extra health benefits.  
Finns are known for their dedicated sauna culture. While saunas are popular year-round in Finland, the dry-heat ritual becomes even more pertinent in the winter. Plus, saunas have a wide range of proven health benefits, including heart health, pain relief, and a better mood. No matter where you live, saunas can be a smart habit to add to your winter routine.  
Want to double up the health benefits? Alternate heat therapy with a cold-water plunge or ice swim, a popular practice known as avanto in Finland. The centuries-old ritual of swimming in ice water has surged in popularity in recent years. In addition to being a social activity at swimming clubs, ice swims as short as 30 seconds have been shown to create a feel-good "hormone storm," while improving immunity and enhancing blood circulation. 
Before taking a cold plunge, know the risks and determine what's safe for you. Start with a quick, short dip and work up to longer immersions like the Finns do.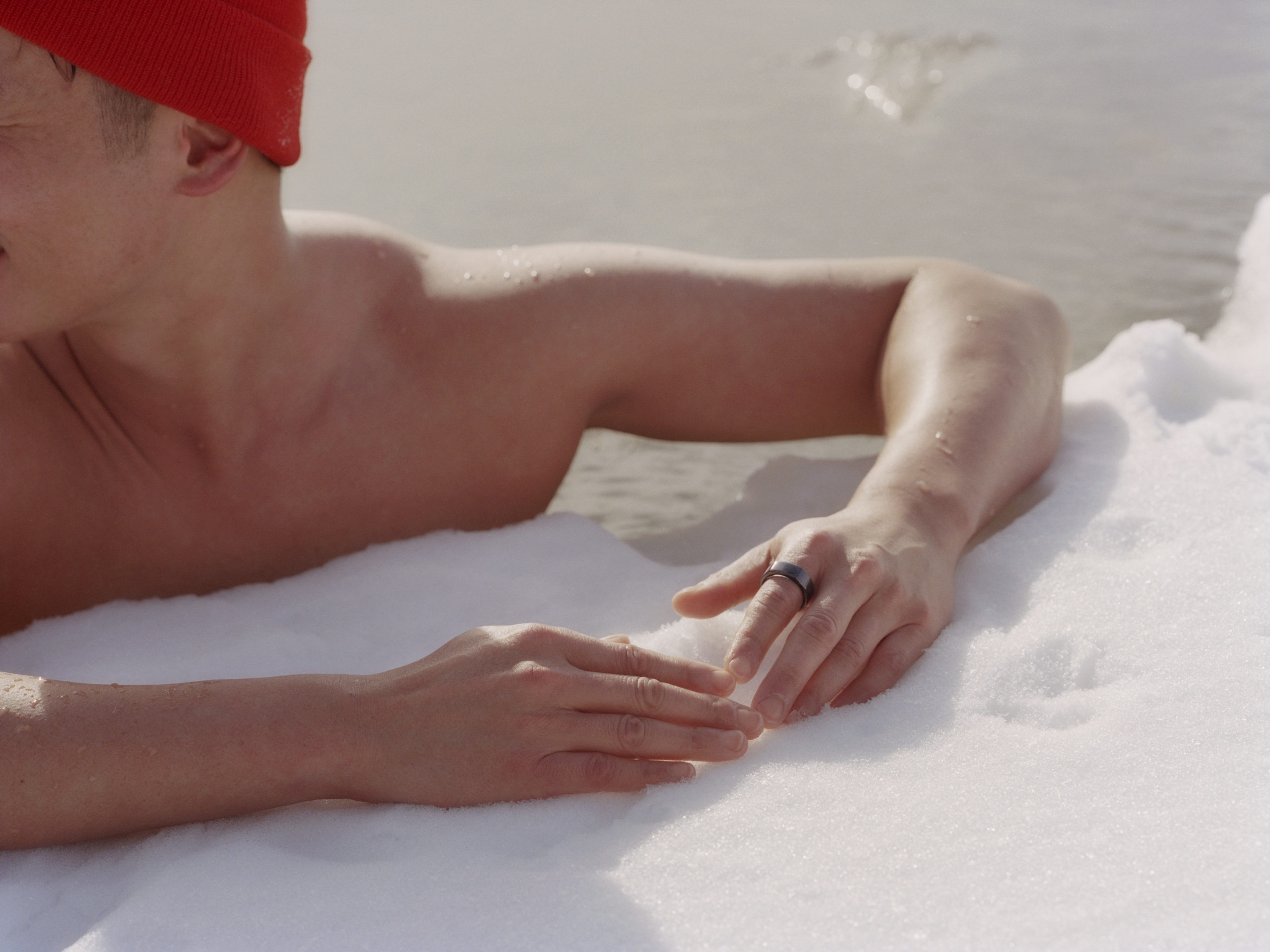 6. Stock up on mood-boosting foods.
Vitamin D:

In the darker, shorter days of winter,

it's difficult

to get enough sunlight for your body to produce enough of the so-called "sunshine vitamin." (In fact, in the 1950s, Finland experienced

widespread cases of rickets

in children due to vitamin D deficiency, which they counteracted with fortified foods.) Make sure to add natural sources of vitamin D to your diet such as fatty fish, egg yolks, some mushrooms, as well as fortified products such as cereal, dairy, and orange juice. In some cases, you might need to supplement with D3, but check with your healthcare provider beforehand.   

Coffee:

Finns love a good cup of joe. In fact, Finland

tops the list

of European nations with the highest coffee consumption, with many people consuming eight or nine cups a day. (Though we wouldn't recommend

quite

that much, since c

affeine can impact your sleep

.) Getting a regular caffeine hit when daylight hours are short can help you stay alert, among

other health benefits

, Sofia S. says. 

Berries:

Finns consume a lot of indigenous berries, Sofia adds, such as bilberries, sea buckthorn, and lingonberries. "All of these are superfoods due to their high concentration of nutrients and antioxidants."

Chocolate:

Many Finns keep a bar of chocolate on hand at all times, thanks to cacao's

mood-boosting benefits

, among other health-promoting properties.  
7. Make plans to anticipate.
No one wants to stare down an empty calendar stretching through the winter months. Build up some excitement during the cold, dark days by planning a weekend ski trip, cozy dinner with friends, or an afternoon snowshoe outing. Buy a physical poster calendar where you can see the entire year, so you can visualize your plans, suggests Kate G., senior product designer, reproductive health, at Oura. 
Kate enjoys the holiday cheer of November and December, then January is her favorite time to travel. And even though February may be the coldest month, that's when she looks forward to taking more winter walks during the longer daylight hours.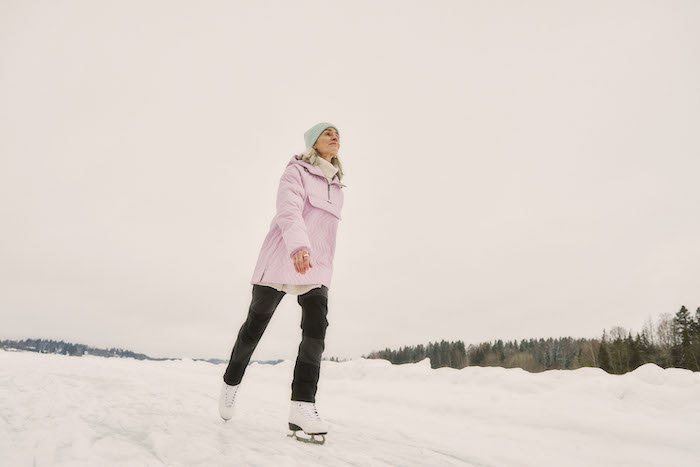 8. Embrace winter for what it is.
Above all, winter in Finland is a time to "allow yourself to slow down," Kate notes. You may have heard of the term hygge (pronounced hoo-gah), a Nordic word that loosely translates to a "cozy way of life." While hygge can certainly include comfy lifestyle items like soft blankets, warm slippers, and glowing candles, this Nordic concept is more about themes of kinship, nature, and simplicity than it is about buying things.  
This winter, hunker down, savor the slower pace of life, and simply take a pause. To encourage rest, Oura members can turn on Rest Mode in their Oura App, which emphasizes the importance of recovery rather than pursuit of any activity goals. Use this time to focus on the comforts of home, observe the simple pleasures of nature, and enjoy special moments spent with loved ones.
RELATED: 5 Ways to Find a Healthy Balance During the Holidays